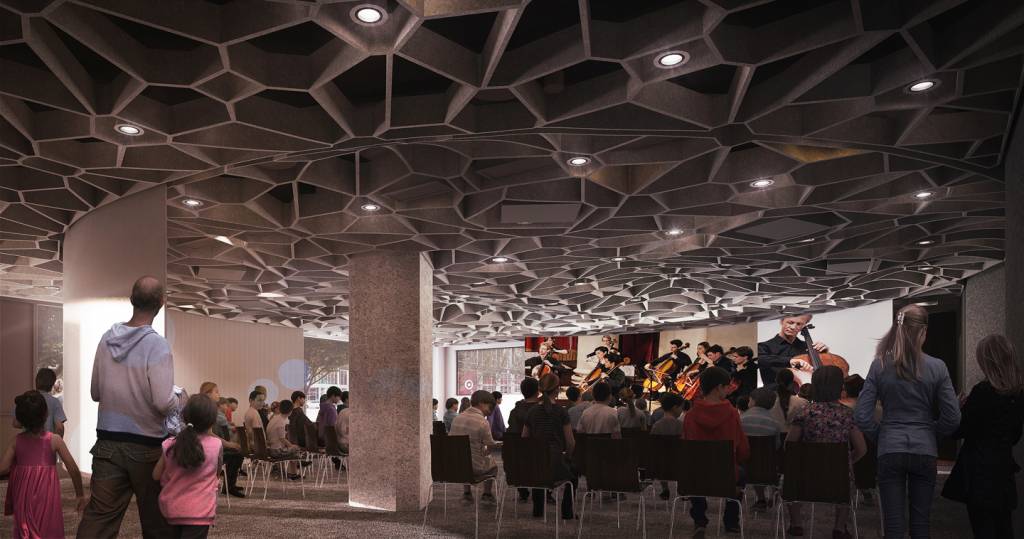 Designs for Octave 9, a 232-m2 (2500-sf) performance space planned for the Seattle Symphony, have been released by LMN Architects. The venue will host the facility's education and community programs and incorporate audio and visual technology with the goal of establishing an immersive multisensory experience.
"In this time of virtual reality and questions of whether we need physical environments or digital experiences, Octave 9 is both," said Mark Reddington, partner with LMN Architects. "It is not just a new performance venue for the Symphony; it is also an exploration into the future of musical performance and education."
The design plan boasts a flexible space, able to acoustically and physically adapt to the needs of a specific performance or activity. This is accomplished via an audio delivery system that is able to transform acoustics with electronic systems and, visually, through throw projections, designed to help performers transform the space into virtually any environment and further enhance the audience's multisensory experience.
To support this objective, designers from LMN sought to create an environment able to "acoustically and visually disappear" through, in part, surfaces and materials that are absorptive rather than reflective.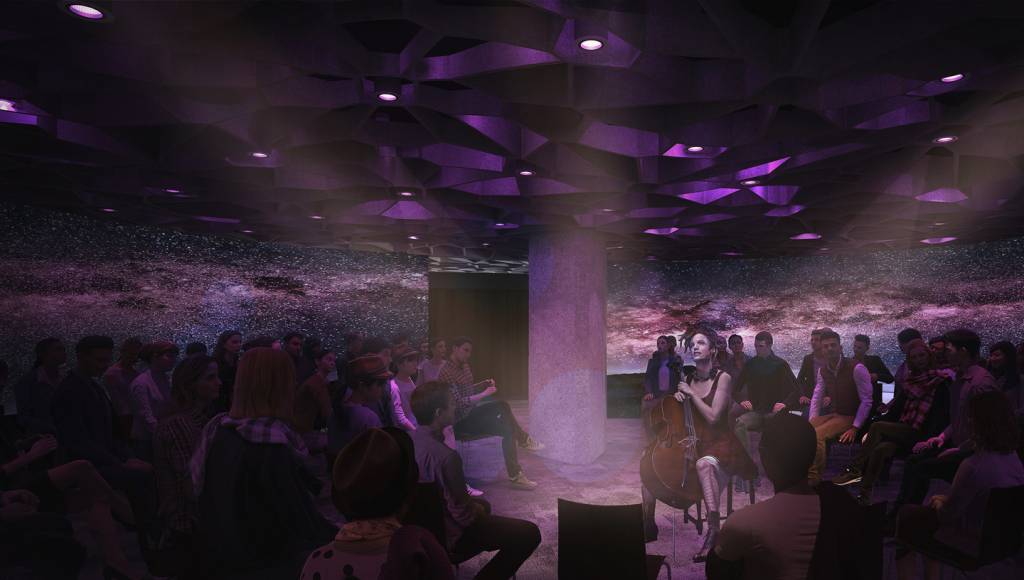 "The floors are carpeted; casework is made of micro-perforated wood; resting instruments go into built-in storage spaces; a mobile bar for social events can be rolled out or put away," reads the project announcement. "Speakers, microphones, projectors, lighting, and the HVAC system are all integrated into a custom-designed acoustically absorptive ceiling."
The ceiling will be comprised of sound absorbing cells made of a felt-like material. The cells optimize the acoustic goals, while also concealing technical, electrical, and mechanical systems.
The project is expected to be completed in 2019.