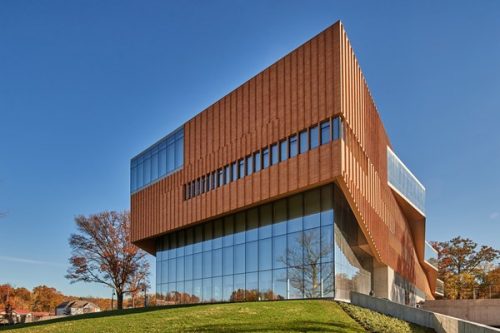 The Brick Industry Association (BIA) invites architectural and design firms from across the United States and Canada to submit projects featuring new clay brick for its 2018 Brick in Architecture Awards competition.
Any work of architecture completed since January 1, 2013, in which new clay brick products were a predominant exterior building or paving material (i.e. 50 percent) is eligible for consideration. Such products include:
face or hollow brick;
building brick;
thin brick;
paving brick;
glazed brick;
structural glazed facing tile; and
new clay brick products in special shapes.
Submitted projects will be judged by a jury of peers in the following categories:
Commercial;
Educational (K-12);
Educational (Colleges and Universities—including residence halls and academic/administrative buildings);
Residential (Single-family);
Residential (Multi-family);
Paving and Landscaping; and
Renovation (additions)/Restoration (restoring).
Winning projects will be considered for Best-In-Class, Gold, Silver, or Bronze recognition. Firms may submit multiple entries, both within the same category or among multiple ones. All entrants will be included in an online photo gallery. Additionally, Best-In-Class recipients will be featured in the December issue of Architect Magazine.
Winners will be announced in June. For more information, click here.