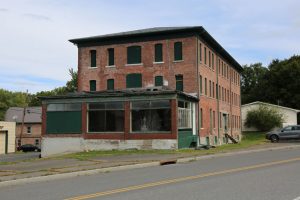 Selldorf Architects will create a new permanent facility for Shaker Museum in downtown Chatham, New York. The space will exhibit a comprehensive collection of more than 18,000 pieces of Shaker material culture and accompanying archives.
Like the museum objects themselves, the physical building will embody Shaker values of inclusion, innovation, and equality to create a museum that both tells the Shaker story and is responsive to the needs of the community in Chatham, Columbia County, and the surrounding Hudson Valley.
Nelson Byrd Woltz Landscape Architects will also collaborate on the project. The museum will retain and maintain the historic Shaker site in Mount Lebanon.
After more than a decade without a facility to show its collection, the new campus will provide ample space for exhibitions and respond to the need for inclusive community gathering spaces through its exhibitions and programming. The facility encompasses the renovation of a historic building that anchors downtown Chatham and an expansive addition to provide the cultural institution with almost 2787 m2 (30,000 sf) of space over four floors.
The physical space's design embodies and perpetuates the core ideals that were at the foundation of Shaker culture, but will apply them in a modern and relevant context and form. The design and the programming envisioned for this new facility re-examines the experience and interaction of a visitor to a museum while keeping practicality and inclusivity at the forefront, ranging from the arrival experience to common space use and exhibition accessibility.
"Shaker objects are recognized for their innovation, ingenuity, and simplicity, telling a wonderful story of their ideals and the highest and best values of America," said Lacy Schutz, Shaker Museum director. "During this current moment of social distancing, it is vital to remember that community—the bedrock of Shaker beliefs—is an integral part of the human condition. With today's stark divisions, the Shaker legacy of equality and inclusion offers a roadmap for creating sustainable, meaningful lives through the cooperation afforded by community."
"We are excited to create a series of outdoor spaces and gardens inspired by the regional ecology and Shaker culture," said Thomas L. Woltz, Nelson Byrd Woltz Landscape Architects. "This landscape aspires to seamlessly blend the natural beauty and history of Columbia County with Selldorf Architects' design and celebrates the native biodiversity of New York State, which greeted the Shakers when they arrived in Mount Lebanon in the late 18th century."
The $15-million project expected to break ground in 2021 and be completed in 2023.