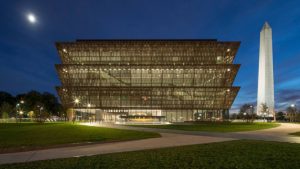 Industry veteran Sir David Adjaye has been selected as design architect, in collaboration with Cooper Robertson as executive architect, for the new Princeton University Art Museum.
The new building, located on the museum's current site in the center of campus, will provide an enlarged space for the exhibition and study of the institution's encyclopedic collections, special exhibitions, and art conservation, as well as object-study classrooms and office space for the 100-person museum staff.
"Sir David Adjaye is a renowned architect who has designed superb buildings for some of the world's most admired cultural institutions," said Princeton president Christopher L. Eisgruber. "Having taught on this campus, he understands fully what the university and the art museum are looking to accomplish. I am thrilled Adjaye Associates and their skilled collaborators at Cooper Robertson will serve as the architects for this project."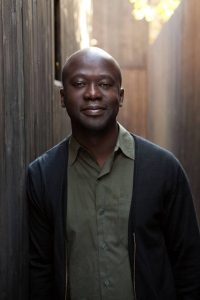 Adjaye is the founder of Adjaye Associates, with offices in London, New York, and Accra (Ghana) and projects in the United States, United Kingdom, Europe, Africa, Asia, and the Middle East. Adjaye was born in Tanzania to Ghanaian parents and his influences range from contemporary art, music, and science to African art forms and the civic life of cities. His work spans residential, commercial, corporate, retail and arts, and civic institutions. His largest project to date, the Smithsonian National Museum of African American History and Culture, opened in Washington, D.C., in fall 2016. From 2008 through 2010, Adjaye was a visiting professor at Princeton.
"Adjaye Associates and Cooper Robertson, both prominent architects in their own right, have teamed up to bring a creative and innovative approach to the design of the art museum project," said KyuJung Whang, vice-president of facilities at Princeton. "Both firms are well-known for developing museums that are not only architecturally meaningful, but also inspirational and highly responsive to the needs of the building constituents, open and welcoming, and sensitive to the environment."
"Defining a powerful center of cultural gravity at the heart of one of the greatest universities in the world, the new Princeton University Art Museum building will engage with its campus and vibrant communities through a new synthesis of art, learning, and social opportunities," Adjaye said. "The reimagined museum will be the cultural gateway between Princeton University, its students, faculty, and the world, and a place of mind-opening encounter with art and ideas in the service of humanity,"
Cooper Robertson, an award-winning firm based in New York City, practices architecture and urban design with both disciplines working together at a range of scales. Recent projects include the Whitney Museum of American Art, Art Institute of Chicago, Cleveland Art Museum, Metropolitan Museum of Art, and Museum of Modern Art.