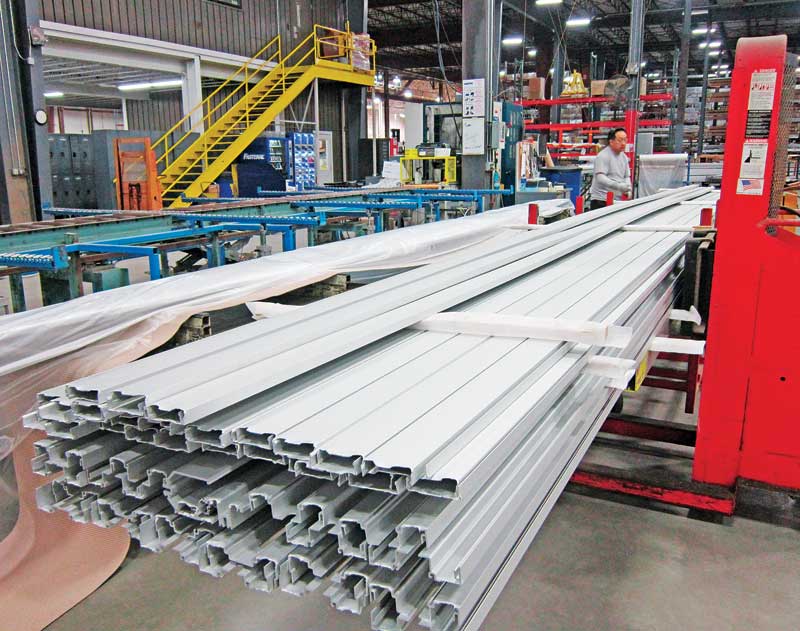 Perform as much bending and forming as possible prior to finishing
As anodic films are very hard, most post-production forming or bending causes the film to 'craze,' which produces a series of small cracks in the finish, giving it a spider-web-like appearance.
Prevent solution entrapment
Proper drainage holes are essential for drainage of solutions, allowing entrapped gas to escape from the parts. Even the tightest welded joints cause anodize chemicals to weep out, causing undesirable defects such as streaks and potential coating degradation at the site.
Talk racking
The finisher needs to know where parts can be racked. Contact marks will be visible on the aluminum. The design professional must define what is acceptable and what is not with regard to exposed surfaces and rack marks. It is important to keep in mind the parts cannot simply be hung on hooks.
Store aluminum material properly
Aluminum should be stored in a dry, controlled environment. Moisture should never build up between the pieces—this causes severe corrosion that will not be removed in the finishing process.
Avoid adhesives
Tape or adhesive on the aluminum may leave a residue that may not be removed in the anodize process.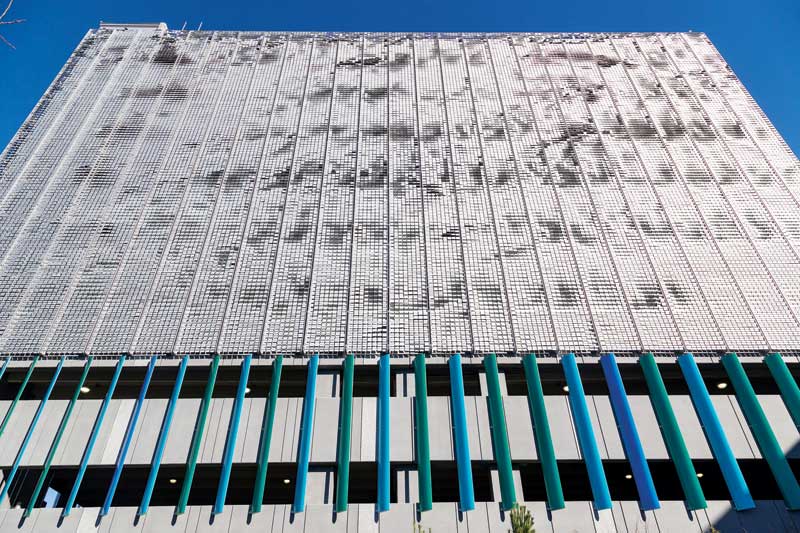 Work with the right anodizer
An anodizer who utilizes fully automated anodize lines to reduce inconsistencies in the process can be an ideal partner. However, it is critical to keep in mind samples provided from an anodizer may not be the same alloy and temper as the aluminum used on the project—essentially, they may not be an exact representation of the finish achieved.
Always wear gloves
One should never handle unfinished aluminum with bare hands—oils on skin can cause permanent and severe corrosion.
Conclusion
For architectural applications, surface appearance is one of the most important characteristics of high-quality aluminum extrusions. By following this article's guidelines for anodized aluminum, specifiers can help ensure the result is a visually appealing, sustainable, extremely hard, and durable surface finish contributing to a building's lasting, positive impression and low-maintenance life cycle.
Tammy Schroeder, LEED Green Associate, is a senior marketing specialist at Linetec and serves as an industry educator on architectural coatings. Possessing 18 years of experience in the finishing industry, she shares her knowledge of liquid paint coatings, powder coat, and anodize with architects, specifiers, and architectural product manufacturers in commercial and residential markets. Schroeder can be reached via e-mail at tammy.schroeder@linetec.com.