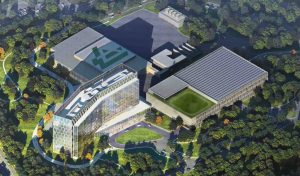 Stantec, a global leader in sustainable architecture, interior design, and engineering, has signed a letter of intent to acquire L2P, a 40-person Philadelphia-based architecture, interior design, and planning firm.
Founded in 2009, L2P is a trusted advisor in the science and technology, commercial workplace, higher education, residential, and hospitality markets. The acquisition will support Stantec's science and technology and commercial workplace offerings in the greater Philadelphia area and beyond.
L2P brings extensive experience in strategic asset planning, supporting clients in taking informed real estate decisions. L2P's portfolio spans complex laboratories, technology centers, higher education campuses, and high-density residential developments. The team holds a reputation for delivering projects balancing innovative design and sustainability practices with client objectives.
"L2P and Stantec share a common passion for sustainable design that helps create a sense of place and well-being," said Josh Gould, senior vice president, buildings, at Stantec. "L2P uniquely complements our existing offerings in the Philadelphia market where we are already a recognized leader in healthcare and education design. The additional knowledge and expertise they bring will allow us to support all our clients in a more comprehensive manner."
L2P joins a team of more than 4000 people within Stantec's global Buildings practice. The Philadelphia office is home to over 115 architects, project managers, engineers, and interior design professionals providing services to the healthcare, education, commercial, and public sectors.