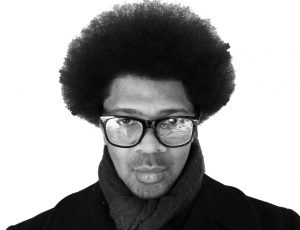 The Pratt Institute's School of Architecture has appointed Stephen Slaughter as its new chair of undergraduate architecture. The veteran architect and educator will assume the role on July 1, 2022.
Slaughter began his career at Morphosis Architects, founded by Thom Mayne. As a first-generation college student, he earned both his Master of Architecture and Bachelor of Science in Architecture from The Ohio State University. His portfolio includes collaborations with practices around the world involving retail boutiques, residences, restaurants, and large-scale institutional projects.
As a long-time educator, he was previously an associate professor in the University of Cincinnati College of Design, Architecture, Art, and Planning and has held teaching roles at the Southern California Institute of Architecture, Woodbury University, University of Houston, and University of California, Los Angeles.
"I am thrilled to step into this role at Pratt and look forward to engaging with the community to push forward critical conversations about inclusivity in the fields of architecture and design," Slaughter said. "Architecture is for everyone and in educating the next generation of architects, I hope to instill this idea. Exuberance, joy, and beauty in design are what I care most deeply about—and that it can be for all."