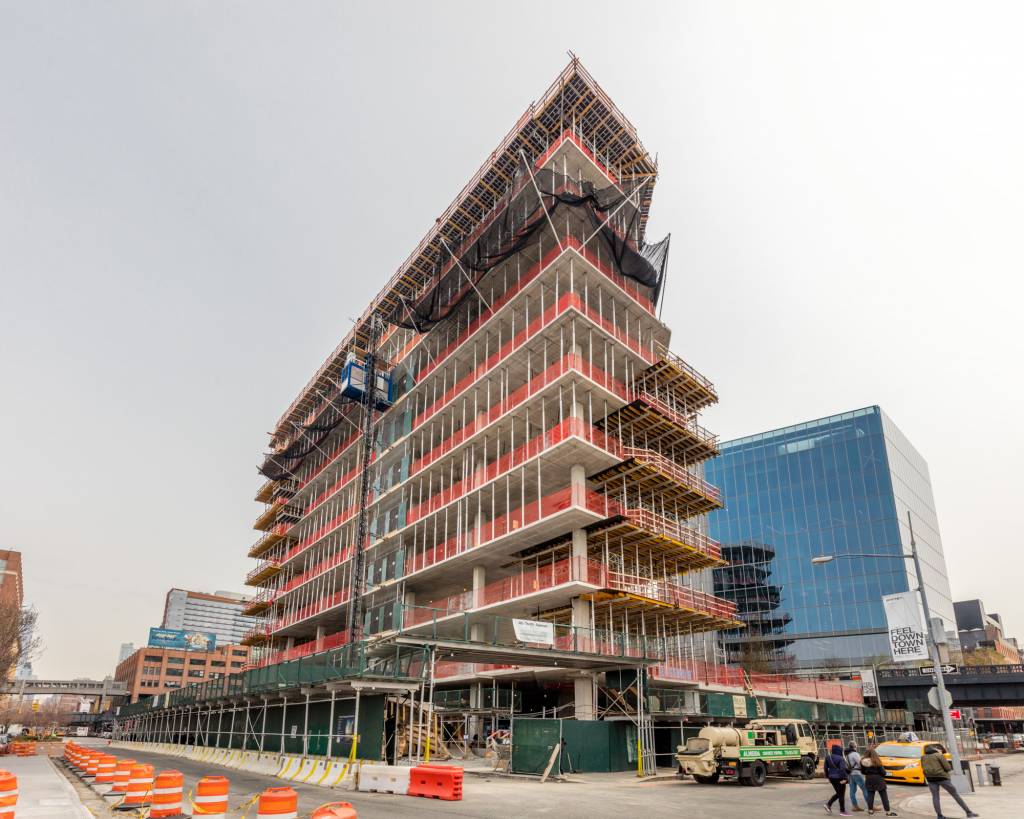 A New York City building designed to prioritize natural light has topped out. Designed by Studio Gang, 40 Tenth Avenue is located by the Hudson River in Manhattan's Meatpacking District. Applying the firm's ongoing research into tall buildings, the 10-story structure's chiseled shape was sculpted in accordance to angles of the sun using a process called "solar carving," which prevents the building from casting shadows and prioritizes natural light.
When complete, the 12,914-m2 (139,000-sf) building will yield more than 3716 m2 (40,000 sf) of retail space on its ground floor, including a large storefront facing Tenth Avenue. The other floors, which feature an average floor plate of 1300 m2 (14,000 sf) and average ceiling heights of 4.9 m (16 ft), will consist of offices, the majority of which include private outdoor terraces.
The development will also feature a 929-m2 (10,000-sf) rooftop deck and a second-floor 743-m2 (8000-sf) outdoor space that overlooks the neighborhood's High Line greenspace.
The building, which is slated for completion in March 2019, targets Leadership in Energy and Environmental Design (LEED) Gold certification under the U.S. Green Building Council (USGBC).
To read more, click here.