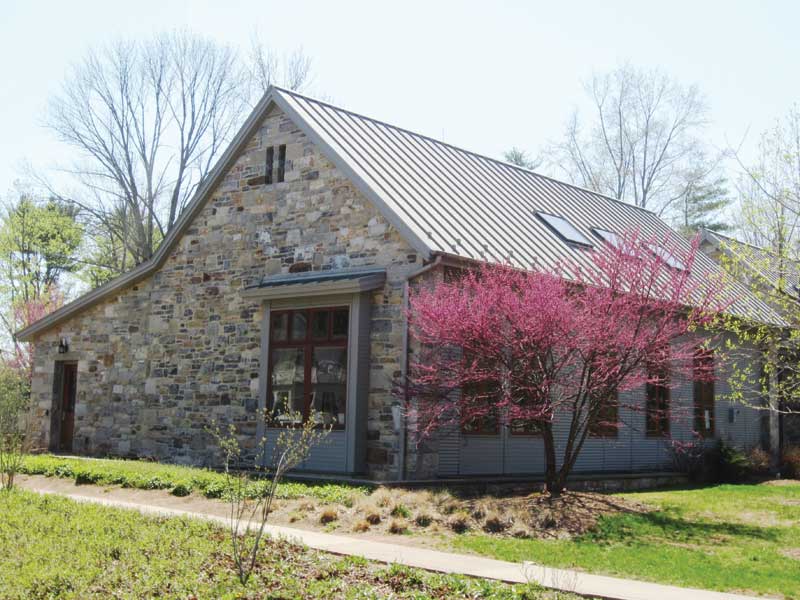 by Stephanie Vierra, Assoc. AIA, LEED AP
Sustainable, high-performance building continues to be the desired model for design, construction, and operations in both the public and private sector. Initially, the movement was a response to the 2005 Energy Policy Act, which set the standards to mean "a building that integrates and optimizes all major high-performance building attributes, including energy efficiency, durability, life cycle performance, and occupant productivity." Materials and systems choices can also have an impact on the aesthetics, accessibility, and security of a project, while simultaneously affecting long-term maintenance and operating costs.
High-performance design carefully looks at all these issues through an integrated process and over the life cycle for which the buildings are designed and intended to perform. Measurement and verification of the established performance criteria is essential—monitoring and managing a building's performance over time helps ensure its long-term success, value, and return on investment (ROI).
Like a domino effect, one change or refinement can trigger multiple savings or benefits. More design professionals and building owners have begun to understand the positive impacts that high-performance projects have on the environment, the economy, and society because they are balanced, integrated, and built to last. So how does natural stone fit into this model?
Natural stone and high-performance design
Designers, contractors, owners, and building managers have an opportunity to seek out materials to meet their design and sustainability objectives and support the long-term performance of their projects. While the market is flooded with many new material and product choices that have green attributes, stone has been used for centuries.
Natural stone can be an excellent material choice because of its durability, low maintenance, recyclability, and natural aesthetic features that can be incorporated into any masonry projects easily and effectively. Through the ages, granite, marble, limestone, sandstone, travertine, slate, and many other stones have been chosen for their wide range of color, grain, texture, and material properties for use in landscaping, sculpture, structure, cladding, flooring, and countertops.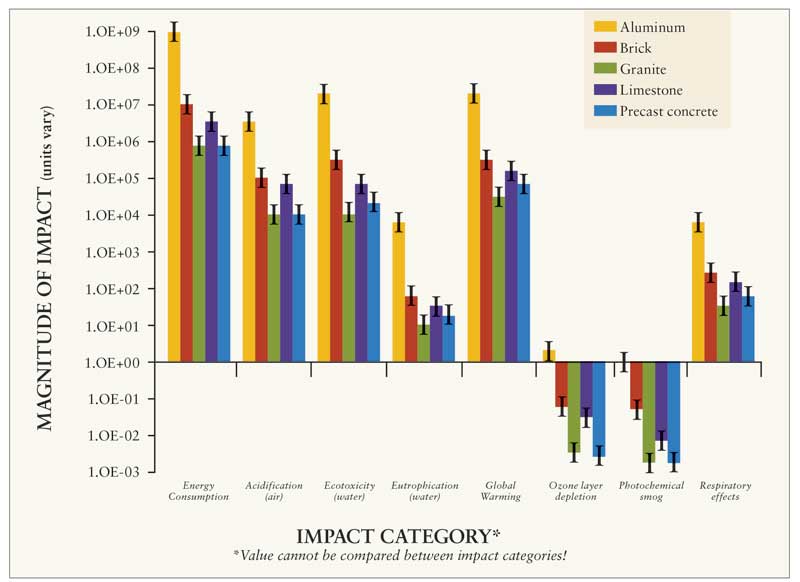 Outlining key performance goals early ensures the most appropriate stone is chosen and considered through operations and maintenance (and even eventual reuse). This goes beyond selecting the material itself, to considering how it will be quarried, finished, installed, and maintained. It also involves considering which other materials will interact with the stone, and how they will all meet the same performance goals. To ensure the best result, the implementation of green building and performance requirements and standards must be communicated and coordinated with the entire project team, including the stone supplier, fabricator, and installer.
The natural stone industry is advancing the use of best practices to refine the art and craft of stone masonry and improve the efficiency of the quarrying, fabrication, and installation processes. Finishes for stone abound (e.g. honed, polished, water-jet, brushed, flamed or thermal, antiqued, and tumbled); they allow designers and contractors to extend the life of the material, resist weathering, and improve performance, while also reducing waste, water, and resources during the process. (For example, computer numerically controlled [CNC] machinery can be used to apply a finish to stone with recycled water more precisely, and in less time, than with traditional hand methods.)
Using multiple finishes on one stone can also create completely different looks or serve different purposes. For example, a high-polished finish on marble lobby walls creates a sense of style and brings out the richest and deepest colors of the stone. However, combining it with a thermal finish to achieve slip-resistance on the flooring will meet accessibility requirements. Talking with the quarrier, fabricator, and installer helps design/construction professionals understand how to select the best finish options for their particular project, saving time and resources along the way.