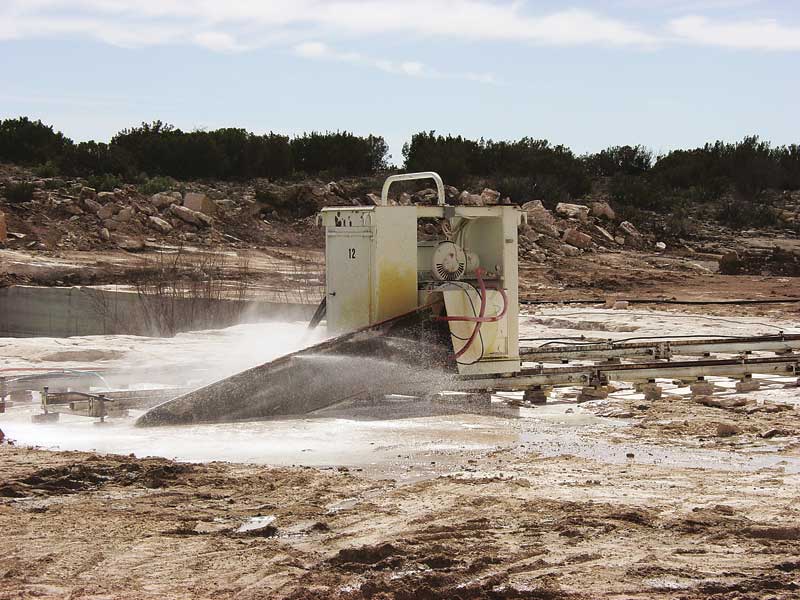 Following LEED
The new version of the U.S. Green Building Council's (USGBC's) Leadership in Energy and Environmental Design program, LEED v4, is beginning to move in the direction of life cycle assessments (LCAs), shining a brighter light on stone and its full potential and offering more options to explore when seeking LEED points.
An LCA is a process to assess the environmental impacts associated with all the stages of a product's life from cradle to grave—that is, from raw material extraction through materials processing, manufacture, distribution, use, repair and maintenance, and disposal or recycling. Interpreting the results of an LCA helps designers and contractors make more informed decisions when selecting and specifying materials for green projects. Thus far, the natural stone industry has conducted lifecycle inventory studies for granite, limestone, sandstone, and slate. (These studies can be accessed through the Natural Stone Council's website at naturalstonecouncil.org/education-training/stone-sustainability. They can be utilized for green building project data and documentation.)
Major corporations all over the world are undertaking LCAs in-house or commissioning studies, while governments support the development of national databases to support LCA. There is growing use of LCA for ISO Type III labels called environmental product declarations (EPDs), which are defined as "quantified environmental data for a product with pre-set categories of parameters based on the ISO 14040 series of standards, but not excluding additional environmental information."
Third-party-certified LCA-based labels provide an increasingly important basis for assessing the relative environmental merits of competing products. Third-party certification plays a major role in today's green building industry. Independent certification can show a company's dedication to safer and environmentally friendly products to customers, clients, and building owners.
Aside from LCAs, EPDs, and the related material ingredient reporting, the main areas of change within LEED v4 are:
increased thresholds in energy, water, waste, and indoor environmental quality (IEQ);
increased focus on human health; and
integrative design process.
Each of these aspects can have an impact on the selection, sourcing, and applications of stone. Understanding the associated challenges, the Natural Stone Council (NSC) has created sustainability standards for natural dimension stone. The American National Standards Institute/Natural Stone Council (ANSI/NSC) 373, Sustainable Production of Natural Dimension Stone, along with NSC's chain-of-custody (COC) standard, helps designers identify stones in the marketplace that have been quarried and processed or fabricated at the highest levels of practice.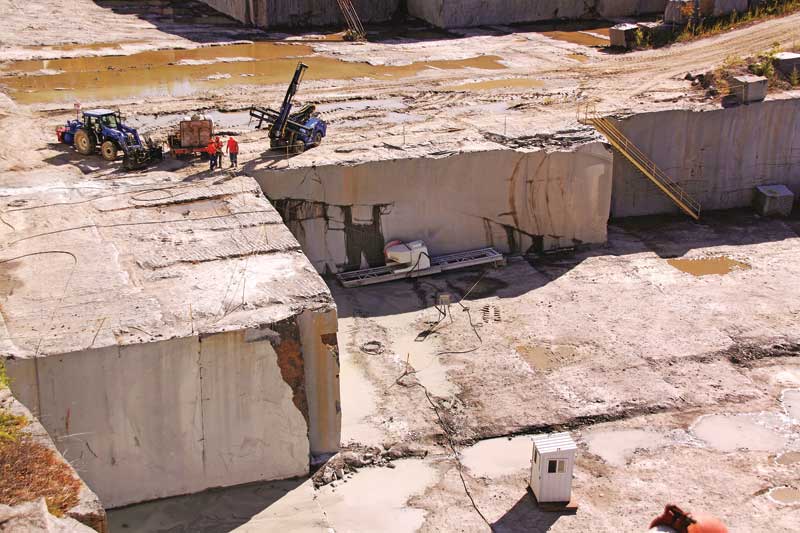 ANSI/NSC 373 sustainability assessment
ANSI/NSC 373 establishes criteria for the natural stone industry to measure the extent to which natural stone is produced sustainably. Developed by the Natural Stone Council in association with NSF through the National Center for Sustainability Standards (NCSS), the standard establishes a set of well-defined environmental, ecological, social responsibility, and human health requirements for stone quarries and processors.
With the development of NSC 373, facility operators can apply the standard to quarry operations, stone fabrication, or both for full certification. Businesses can also consider COC compliance through their entire supply chain. If a company is engaged in both quarrying and stone fabricating, it can elect to certify either the quarry or fabrication operations, or both, but each will be evaluated separately for conformance to the standard. By achieving certification to NSC 373, quarries and processors can meet green building industry demands for more sustainably produced stone products. (For more information on the NSC 373 standard or certification, e-mail info@naturalstonecouncil.org or visit NSC's website at www.naturalstonecouncil.org/education-training/nsc-initiatives/dimensional-stone-standard.)
For example, a quarrier must take inventory of its water use, earning additional points toward the NSC 373 certification by demonstrating it is also capturing and recycling water in quarrying or processing operations. The quarrier can also earn points by reducing energy use onsite, as well as implementing renewable energy sources.
Across the building products spectrum, many architectural firms, owners, and contractors understand the importance of sustainability standards. In the broader sense, certification for stone provides that industry with a competitive edge when competing for green building projects and helps designers select the material that best serves the project.
The International Living Future Institute has already approved the use of the ANSI/NSC 373 in its Living Building Challenge Version 3.1 program within the "Material" petal under "Responsible Industry." Project teams must advocate to quarries and/or manufacturers of all dimension stone products used within the project for certification under the NSC/373 standard.