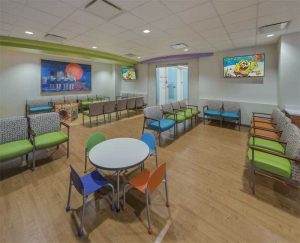 When specifying flooring, one should consider both sustainability and performance. They are not mutually exclusive, but rather completely integrated. Both are affected by the material science that goes into the product: How are they constructed? Where do the materials come from that make these products? These factors not only contribute to the sustainability of the flooring, but how it performs.
After delving into the materiality of the flooring, from a performance standpoint, even a sustainably made floor must be installed correctly to be truly sustainable. Otherwise, its service life can be cut short due to any number of failures. A well-trained installer using proper moisture testing methods, appropriate adhesives, and moisture mitigating coatings is a necessity in any project.
This article looks at the six important Resilient Floor Covering Institute (RFCI)'s initiatives relevant to resilient flooring specifiers, and shows that the resilient floor covering industry has been proactive in supporting the environment and health and wellness within the built environment. It provides a roadmap to resilient flooring specifiers in ascertaining the sustainability of resilient flooring and the proper installtion to achieve true sustainability.
The article appears in The Construction Specifier's Maintaining Resilient Flooring Systems ebook, available in two different formats—digital edition or PDF—here: www.constructionspecifier.com/ebook/iselogik-maintaining-resilient-flooring-systems-e-book.