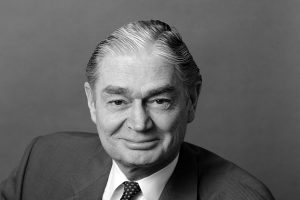 The Council on Tall Buildings and Urban Habitat (CTBUH) has conferred its prestigious 2019 Lynn S. Beedle Lifetime Achievement Award to global architecture firm Goettsch Partners' chairman and co-CEO, James Goettsch, FAIA.
As per CTBUH, the award "recognizes an individual who has made extraordinary contributions to the advancement of tall buildings and the urban environment with significant effects extending beyond the professional community to enhance cities and the lives of their inhabitants."
The group acknowledged Goettsch's role as design director for tall buildings throughout the Americas, Asia, Europe, the Middle East, and Africa, and his recognition as a member and fellow of the American Institute of Architects (AIA).
With more than 40 years of experience, Goettsch has directed and has been involved in all phases of design and construction for tall buildings worldwide. Noteworthy projects include:
the 54-story, core-supported 150 North Riverside tower (Chicago, Illinois);
the 45-story, multi-terraced Park Tower at Transbay (San Francisco, California);
the 33-story original building and 24-story 'vertical completion' at 300 East Randolph (Chicago, Illinois); and
the five-building, 27,87,09-m2 (three million-sf) Abu Dhabi Global Market Square office complex (UAE).
The award will be presented at the 2019 Tall + Urban Innovation Conference held in Shenzhen, China, from April 8 to10.