The doors to life-saving measures
by nithya_caleb | January 16, 2020 12:00 am
by Heather Bender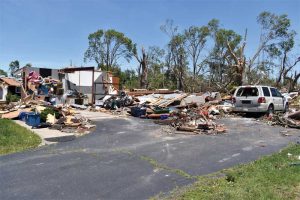 According to research data[2] from the National Oceanic and Atmospheric Administration (NOAA), Americans face more extreme weather events, such as tornadoes, hurricanes, wildfires, and powerful storms, annually than any other country in the world. The Federal Emergency Management Agency (FEMA) P-361, Safe Rooms for Tornadoes and Hurricanes: Guidance for Community and Residential Safe Rooms, and the International Code Council (ICC) 500, Standard for the Design and Construction of Storm Shelters, provide guidelines to promote life safety during such events.
Initially released in 2000, FEMA P-361 provides guidance on best practices related to the design, construction, and operation of safe rooms. However, FEMA P-361 is only a guideline, and not a standard. It is only mandatory when storm safe room shelter is funded by a FEMA grant.
Using the first edition of FEMA P-316 as guidance, ICC 500 was initially published in summer 2008 and updated in 2014. It lays out the minimum requirements to safeguard public health, safety, and also general welfare in relation to the design, construction, and installation of storm shelters.
ICC 500 applies to both residential and community storm shelters. Residential shelters have an occupant capacity of 16 people. The maximum occupancy for community storm shelters is based on state and local building codes. Storm shelters are permitted to be either separate, detached buildings, or fully or partially enclosed within a host structure.
In 2009, the International Building Code (IBC) incorporated ICC 500 to regulate the design and construction of buildings (and safe rooms) designated as storm shelters or tornado safe rooms.
All states that have adopted 2015 IBC or the more recent edition require storm shelters within the '400-km/h (250-mph) zone'—commonly referred to as 'tornado alley'—to meet ICC 500. It is important to note that there is no official 'hurricane alley' where ICC 500 or FEMA P-316 is mandated.
Further, not all states have adopted 2015 IBC. As of February[3], 15 states were still using standards from 2012 or earlier, while five states have not at all adopted IBC. However, some individual counties and cities have adopted 2015 IBC. This is why these statistics and facts do not paint an accurate picture. For example, Alabama passed legislation requiring the inclusion of safe rooms in new school construction statewide even though only a small part of the state is in the 400 km/h wind range.
On the flip side, some municipalities in states operating under IBC 2015 or newer have placed moratoriums on ICC 500 requirements due to cost concerns over storm shelters and safe rooms. Unable to afford the high expenses of retrofitting schools and other buildings with shelters, or including them in new projects, they have decided to forgo them altogether.
Newer, safer products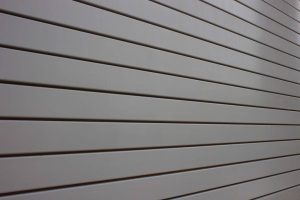 When it comes to tornadoes and hurricanes, door assemblies are one of the most important components of safe room structures. Walls and roofs are, obviously, very significant elements in ensuring protection, but these are fixed components. Doors, on the other hand, are a trickier problem to solve because they must remain functional as well as moveable for day-to-day use, while offering quick access and solid protection in the threat of extreme weather.
Thanks to the industry changes being driven by FEMA P-361 and ICC 500, rolling door manufacturers are developing advanced products to help the architecture and design (A&D) community safeguard building occupants in extreme weather events. These products are designed specifically for safe room application by transforming spaces like cafeterias and gymnasiums into well-protected shelters.
New rolling doors feature sleek construction and virtually undetectable embedment into precast concrete, thereby creating minimal protrusion into the space. Additionally, the coil may be hidden above a pre-finished ceiling or in a soffit. This invisibility allows design freedom because a single door can cover multiple openings, or even banks of windows to maximize natural light.
Wind locks prevent the curtain from pulling out of the door guides during extreme weather events, while high-strength brackets and reinforced bottom bars provide strength and security.
These advanced rolling doors mean typical safe room spaces, such as cafeterias, classroom pods, and gymnasiums, can be open and airy instead of dark and claustrophobic. When a storm is imminent and alarms are sounding, the doors are closed by an operator, which turns an open space into an ICC 500-rated safe room protecting occupants from harsh winds and deadly projectiles. After the event, the door simply disappears back into the structure with the touch of a button.
While FEMA-rated glass products are becoming more common, these solutions allow students to see the approaching storm or tornado as it bears down on their school, which can be a very traumatic experience, especially for elementary school children. The solid construction and retractable design of rolling doors removes the frightening visual elements of extreme weather.
Putting doors to the test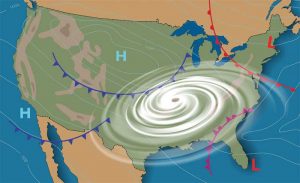 The newest safety standards require manufacturers of storm shelter impact protective systems, including door, window, and shutter assemblies, to have their products rigorously tested and certified to ensure they will not fail in the event of a tornado or hurricane.
For example, any type of door used in a tornado storm shelter must be able to withstand 160 km/h (100 mph) impact with a 7-kg (15-lb) 2×4, and withstand 400 km/h wind speeds. Any type of door used in a hurricane storm shelter should tolerate a 177 km/h (110 mph) impact with a 4-kg (9-lb) 2×4, and withstand 322 km/h (200 mph) wind speeds.
Additionally, each storm door assembly must pass required testing in the same configuration in which it will be installed in the storm shelter or safe room. A change to these components would necessitate re-evaluation by the certifying agency and retesting in the new configuration.
It is also recommended safe room door assemblies are regularly maintained to protect their functionality and maximize their lifespan. Like rolling fire doors, manufacturers and designers alike recommend drop testing and regular inspection of the units to ensure working order in case of an emergency event.
Offsetting the expense
While installing specialty rolling door products can save lives, they are expensive upgrades that cannot 'just' be added to any wall or building envelope. In the author's experience, it is best to specify them when building new storm shelters or incorporating them in major retrofits and remodel projects for existing structures. No matter the application, the specification process comes down to budget, usage design complexity, and a variety of other influences.
Safe rooms save lives during tornadoes and hurricanes because they are built to the absolute highest standards, but this protection comes at a cost. While prefabricated residential safe rooms can cost as little as $3000, budgets can stretch into millions for schools, hospitals, and emergency services buildings.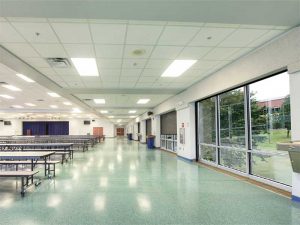 A safe room is a hardened structure designed to meet specific criteria and provide near-absolute protection in extreme weather events. FEMA P-361 recommends a minimum of ½ m2 (5 sf) of open space per person, 1 m2 (10 sf) for wheelchair-bound individuals, and 3 m2 (30 sf) for bedridden hospital or nursing home patients. Additionally, there needs to be provisions for restrooms, backup power, and storage and mechanical areas. All of these must accommodate a target population within a five-minute walk of the facility.
Many other factors influence the cost of a safe room, including the number of uses, the design complexity, wind-speed load, exterior and interior finishes, and roof materials.
Due to these requirements, along with the ever-increasing cost of building materials and labor, it is easy to see why safe room construction is expensive. For example, a study from the Precast/Prestressed Concrete Institute (PCI) found typical safe rooms cost between $150 and $240 per square foot. However, some projects exceeded $490 per square foot.
In the past few years, this cost has increased substantially as building envelopes are designed to withstand the 400 km/h wind loads designated in ICC 500 standards.
To mitigate these costs, architects and designers assign multiple uses for internal shelters and safe rooms. Disguised as gymnasiums, cafeterias, laboratories, and even pods of classrooms, these multi-use shelters are hidden in plain sight and provide life-saving support in the event of extreme weather.
To help offset the cost for school districts and for emergency services, FEMA has launched a pre-disaster mitigation (PDM) grant program. The program is designed to assist states, territories, and federally recognized tribes and local communities in implementing a sustained pre-disaster natural hazard mitigation program.
The program awards planning and project grants and provides opportunities for raising public awareness about reducing future losses before disaster strikes. Mitigation planning is a key process used to break the cycle of disaster damage, reconstruction, and repeated damage. Internal studies from FEMA show every $1 spent on mitigation saves $6 in the future.
PDM awarded a total of $235 million in grants during the 2018 fiscal year and more than 37,000 tornado safe rooms have been funded through these programs as of 2016. Note, however, for a safe room to qualify for this type of funding, it must not only meet ICC 500 requirements, but also the more stringent FEMA P-361 guidelines.
Hurricane safe rooms are slightly different than the ones for tornadoes and grant funding is not as generous. Due to the more advance notice of a hurricane, much of the population in the affected area would be expected to seek shelter elsewhere. While most have the time and expectation of evacuation, people such as first responders and for those who are physically unable to leave the area would remain in harm's way. Therefore, for hurricane hazards, FEMA only considers providing grant funding for extreme-wind mitigation projects designed for populations that cannot remove themselves from harm's way during a hurricane.
Creating a safer future
A direct outgrowth of FEMA P-361 and ICC 500, advanced rolling door products are helping the A&D community protect Americans and critical infrastructure from extreme weather events. Not only do these doors transform typical safe room spaces into protected shelters against tornadoes and hurricanes, sleek construction options allow for undetectable embedment into a building envelope, thereby creating open, airy, and friendly spaces doubling as shelters.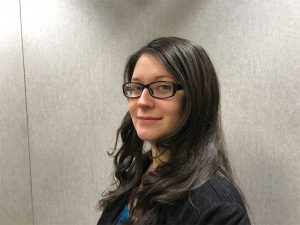 [7]Heather Bender is a strategic marketing manager at CornellCookson. She is responsible for company growth through the management of a diverse portfolio of new products in the research and development stages. Bender graduated with a bachelor's (honors) degree in marketing from Misericordia University and obtained her project management certification from the Pennsylvania State University. She can be contacted at heather.bender@cornellcookson.com[8].
Endnotes:
[Image]: https://www.constructionspecifier.com/wp-content/uploads/2020/01/bigstock-Dayton-Ohio-united-States-jun-310219162.jpg
research data: http://www.ncdc.noaa.gov/climate-information/extreme-events
As of February: http://cdn-web.iccsafe.org/wp-content/uploads/Master-I-Code-Adoption-Chart-FEB.pdf
[Image]: https://www.constructionspecifier.com/wp-content/uploads/2020/01/STORMDefender-12Rustless.jpg
[Image]: https://www.constructionspecifier.com/wp-content/uploads/2020/01/bigstock-Weather-Map-Of-The-United-Stat-307465003.jpg
[Image]: https://www.constructionspecifier.com/wp-content/uploads/2020/01/CafeteriaWindows_StormDefender_CornellCookson.jpg
[Image]: https://www.constructionspecifier.com/wp-content/uploads/2020/01/Heather-Bender-Headshot.jpg
heather.bender@cornellcookson.com: mailto:heather.bender@cornellcookson.com
Source URL: https://www.constructionspecifier.com/the-doors-to-life-saving-measures/
---