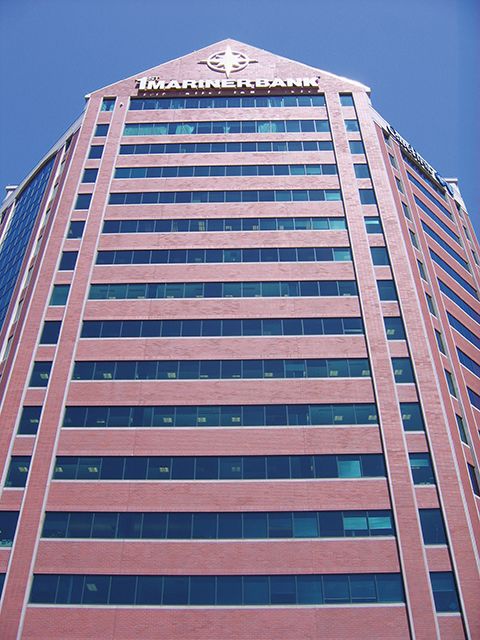 by Brian E. Trimble, PE, CDT, LEED AP
Thin brick walls have traditionally been used in home construction or as a part of precast panel walls. However, these assemblies are becoming more common for non-residential projects, thanks to owners and developers who see them as a way to build with brick more inexpensively.
While the idea of using thinner units that require less skill to be installed is attractive, the cost savings with these systems may not be there. There could be concerns designers and owners are sacrificing the excellent properties of full-thickness brick veneer walls in the meantime.
The various thin veneer systems coming on the market do not have the decades and centuries of experience possessed by other masonry assemblies, so the proper designs and installations are still being established and optimized. Not all thin-brick systems can or should be used everywhere.
When considering whether to use a thin brick in place of a full-brick veneer, consideration should be given to the various backing systems, the installer's skill level, and the building's desired longevity. Since the performance of these systems is so dependent on the backing material, those two choices often dictate system longevity. As with any system, installation procedures can lead to successful performance or failure of the entire system.
Adhered vs. anchored brick veneer
Although commonly called 'thin-brick walls,' the building codes use the term 'adhered veneer' to differentiate it from traditional 'anchored veneer' brick walls. The two systems can be similar, especially when completed, but there will be performance differences and varying code requirements as noted in Figure 1.

While thin brick may have had its start in the DIY residential market, it has expanded into the commercial and renovation markets. The main reasons for its use include its lightness and ability to be used in all locations full-size brick is used, as well as places that cannot take the load of a full-brick wall. It allows for a lighter framing system since the system's dead load is lower. Thin brick is also ideal for interiors because of its lower weight.
Re-veneering old structures is a perfect use for thin-brick systems to provide the solid look of masonry. Its light weight allows it to be attached to the wall without building an extra foundation or special steel angle support. Prefabrication using thin brick is possible using concrete or proprietary thin-brick panel systems. While thin brick does not have the same fire rating as does a full-brick wall, it provides more protection than most other wood- or plastic-based products.
Wall system analysis cannot be discussed without including the topic of sustainability. Owing to its reduced thickness, thin brick requires fewer materials, lowering embodied energy. Further, because thin brick is a fired product, it is very durable and lasts a long time. Most brick manufacturers now offer thin brick, so locally produced materials can be obtained.
While there are many advantages to thin-brick veneer, there are also some challenges. For example, the system durability may be less than conventional brick systems because there is not as much material to resist the forces of nature. Using thin brick also ignores the great structural properties of full brick. Similarly, sound and fire resistance will be less than full brick since these attributes depend on the thickness of the material. Thin-brick walls do not provide as much thermal mass as full brick, again because of its reduced thickness. Finally, the overall expense may be equal to full brick because of material and labor costs.
Some other considerations when using thin brick, especially when it is panelized as in brick-faced precast panels, deal with aesthetics and size. Due to the way thin brick is placed into molds for precasting, the brick will be placed in perfect alignment. While this may sound like a positive, masonry is often prized because it is irregular. Of course, any misalignments may also be easier to see since most of the brick will be lined up. As in precast construction, there may be issues with location of panel connection points; in some cases, the size of the panel may be limited by transportation issues.
Code requirements for thin-brick veneer
The model buildings codes do not have specific requirements for thin-brick systems (with one exception explained below). Instead, they reference The Masonry Society (TMS) 402, Building Code Requirements for Masonry Structures, for the design of adhered veneer systems. This code has both prescriptive requirements and alternative design procedures for adhered veneer.