by Vivian Volz, AIA, CSI, SCIP, CCS, LEED AP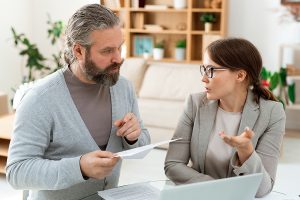 While the industry has a good handle on how specifications may change with technology, what about the actual job of a "specifier"? Will the role grow and change in the future or will it disappear completely in favor of a new model? How can we encourage other professionals to take an interest in the role? These questions were the focus of a panel discussion held earlier this fall during CONSTRUCT 2020.
Melody Stinson, AIA, CCS, CCCA, CSI, LEED AP, senior specification writer, Deltek; Alexander Lungershausen, AIA, CSI, CDT, CCS, CCCA, SCIP, LEED BD+C, associate principal, Hennebery Eddy Architects, Inc.; Cam Featherstonhaugh, AIA, CDT, associate, truexcullins Architecture + Interior Design; and Michael Chambers, FAIA, FCSI, CCS, associate vice-president, HGA Architects & Engineers were on the panel that was chaired by Mark Dorsey, CAE, FASAE, CEO of CSI.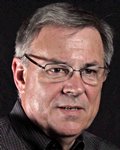 Members of the panel expressed a hopeful vision of the future of specifications and specifiers. They see trends toward integrating information better, both with building information modeling (BIM) and drawings, and between teammates. They imagine specifiers will be increasingly integrated with their teams. They expect better specification and technical literacy within teams as key goals for the specifier of the future.
Since one aspect of the future of specifications depends on who performs the work of specifying, the conversation's distinction between two roles required use of a verbal shortcut, the "big-S-Specifier" and the "small-s-specifier." Generally, the big-S-Specifier refers to a person whose specialty, training, and daily work are focused on written specifications. The small-s-specifier means anyone on the design team whose role includes the selection of materials and systems, whether this person prepares written specifications or not.
Software and the design process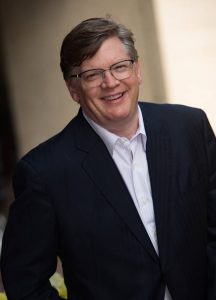 Pointing out that some design teams still fallaciously expect BIM to produce three-part written specifications, Chambers expressed doubts about the project architect being asked to produce specifications. He sees reliance on the full-time specifier continuing, but bridges being built slowly between that person and the drawings.
Stinson, on the other hand, sees better integration between BIM and specifications software improving several aspects of documentation. She expects it to connect teammates who are getting better at communicating assemblies that work together. Lungershausen views information management tools as teaching and honing their users.
"Learn how to manage large amounts of information in the best shareable way, and it will make you a better architect," he said.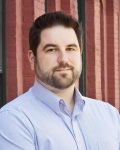 Featherstonhaugh advocated for more direct sharing of design data with fabricators, especially in the form of a BIM handoff. This handoff, in Chambers' and Stinson's perspectives, places a heavy burden of understanding and design precision on the part of the design and BIM team. Both expressed concern that the fees of most architects make detailed and specific information imbedded in the BIM prohibitively costly. Instead, reliance on generic objects in the BIM is a strategy to conserve computing resources and documentation time. The fact that contract documents usually comprise two-dimensional drawings and written specifications tends to encourage a continuation of this separation of information.
Throughout the presentation, both Featherstonhaugh and Lungershausen advocated the inclusion of technical education in the everyday work of designers and drafters. They believe in making more teammates small-s-specifiers, and expecting that at least some specification information is inherent in the BIM, along with the drafter "knowing what the line represents." In this integrated small-s-specifier model, the designer selecting products is responsible for preparing specifications for those products and their systems. Chambers agrees that more design professionals should recognize their small-s-specifying role. All the panelists concurred the Big-S-Specifier will always have a role as advisor to the team, both with technical information and with the reading and writing skills inherent in specifications work.
Personal responsibility for technical design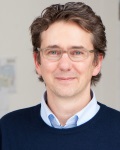 The design team's responsibility for research, and, in some cases, specifications writing, brings material capabilities into the forefront of design. Featherstonhaugh observed that, while not everybody has to be a technical expert, someone has to see the technical potential of a material in order to conceive a great project, such as concrete as an expressive part of the TWA terminal at John F Kennedy International Airport, Queens, New York. Lungershausen agreed and explained that he mentors architects to prepare specifications for work they have just designed in drawing or model form. This gives the architect and the mentor an opportunity to tie an exciting nugget of design information into the technical data behind it, and from there, even into procedural requirements like samples and mockups, as well as the contract itself. Chambers, Dorsey, and Lungershausen all observed that interest in the sustainable aspects of a material can foster interest in the power of specifications, when designers recognize what specifications can control.

As a safety net, Stinson stressed the importance of early and continuous involvement of the Big-S-Specifier. Engaging the oversight of an expert teammate helps keep the design team from wandering too far into an impractical or impossible idea.
Featherstonhaugh added, "We are all the ground game here…we have to go out and work within our communities, cultivate and foment interest in competent design and technical understanding…We will increase the value of people who understand how to specify or select products based on their performance, which is the essence of specifications."
Educating and leading–a rising tide lifts all boats
Baking specifications literacy and technical competence into the project team can be counter-cultural. Dorsey observed the different skill sets and perspectives of the team can feel "like cats and dogs living together," and that it is a slow, painful process to develop appreciation within the team for technical experts. Lungershausen, whose role as a documents standards leader puts him in a deliberate campaign to educate his firm's architects, echoed this long-haul view: "You have to plant the tree and you may never sit under it.…With diligence and consistency, you can…create that new part of the profession."
Destigmatizing the image of the specifier is one important step toward integration—all panelists echoed this view throughout the discussion. Lungershausen envisions a specifier consciously free of the curmudgeon persona and deliberately accessible and open, demonstrably enjoying one's work and drawing the design team in to interact and learn. He sees the role as a public service within a firm—the specifier has a bird's eye view and sees nearly every project, so "our institutional knowledge gets built by everybody and is available for all."
Other factors encouraging future specifiers include new titles, such as "product research specialist" and variations on "technical director." To encourage an eagerness for learning, Featherstonhaugh quoted audience member Steve G: "Nothing will light a fire under someone faster than defending their work" during construction."
Lungershausen also pointed out that, in an especially mobile and economically fragile time, technical competence and specification skills are attractive to a young architect's current or future employer.
Firm leadership is key to the creation of these new, more integrated specifiers. Demonstrating respect and recognition for the specifier is motivating to the younger staff and attracts professional development. In Lungershausen's dream world, more specifiers would be principals of their firms. Seeing specifiers as leaders would free curious young professionals to explore technical questions: "I can go after that and I will be successful. …The light is not just shining on the design superstars; but I think the light should be shining on everybody."
The full panel discussion can be viewed until the end of this year here.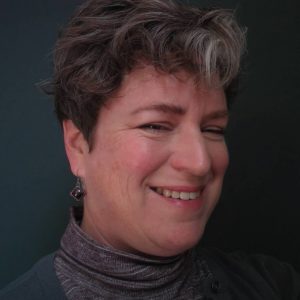 Vivian Volz, AIA, CSI, SCIP, CCS, LEED AP, is principal specifier of specifications consulting firm VVAS. She is active in CSI at the national level and in the San Francisco Chapter, and also serves SCIP as secretary. Volz can be reached at vivian@vvarchspecs.com.