HORIZONS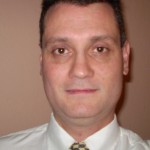 Doug Schneider, CDT
Most people associate professional construction or engineering jobs with tangible objects such as wood, steel, concrete, and brick. However, there is also another important aspect of professional construction management or engineering that is sometimes overlooked, even by experienced building and design professionals. This is the 'psychology' of professionalism—the abstract, intangible aspects of a professional builder or designer.
The reason psychology is an important concept to understand is because all building structures, even those modular assemblies put together in factories by robots, must at some point have interactions with human beings. As such, it is imperative to understand how people think, feel, and act when carrying out their duties as related to the construction and design process.
One way of thinking about the construction process involves breaking it into three main components:
architecture, wherein architects take the owner's programmatic concepts and envisions them so they can be fabricated into a buildable product;
engineering, wherein engineers take the architects' design and apply sound scientific principles and judgment to arrive at specifications; and
construction management, wherein construction managers or contractors take the engineers' specifications and turns them into tangible structures.
Each stage of the construction and design process requires interactions between people with all different levels of work ethic, education, desire, motivation, age, background, responsibility, authority, and socio-economic standing. The interactions occurring between these different parties involved in the construction and design process are critical. Although the contractual—and, by extension, financial—relationship between parties are critical, nonetheless, the intangible relationship of thinking, feeling, and acting between parties often times determines the project's success or failure.
These intangible criteria vary for each person based on the many factors mentioned. Therefore, as a person involved with the construction and design process, it becomes prudent to understand these factors. Once a person is able to understand how others behave, it is easier to deal with them.
This understanding of human behavior is critical in the construction and design process. It allows one to be able to have his or her thoughts and ideas more easily understood and communicated to other team members. No construction project is built by one person; it is always a collective effort. Today, construction work is increasingly complex and requires even a greater level of communication between team members.
Many technological advances have helped the construction and design process—e-mails, tablets, digital cameras, estimating software, and building information modeling (BIM). Nonetheless, these devices and programs all require the user understand the logic behind the task at hand. This understanding is predicated on a human knowledge base that can be acquired in many different ways—through jobsite experience, formal education, self-taught learning, or continuing education and certification programs like those offered by CSI. However, once this knowledge is acquired and transmitted with the use of a modern technological device, its intent and purpose must still be communicated between different parties. This process can only function effectively when one understands not only his or her own thoughts and feelings, but also those of others.
Therefore, it is important to remember the intangible relationship of thinking, feeling, and acting between parties often determines the success or failure of a project just as much as does the materials specified or the delivery processes mandated. The more that professional builders or designers learn about these aspects of human interaction, the better off they will be; of course, their projects will also benefit.
Doug Schneider, CDT, is a construction manager with expertise in project management of commercial, residential, and heavy/highway construction projects. He holds associate's, bachelor's, and master's degrees in construction engineering/management. Schneider is a LEED Green Associate. He can be reached at dougbuild@aol.com.