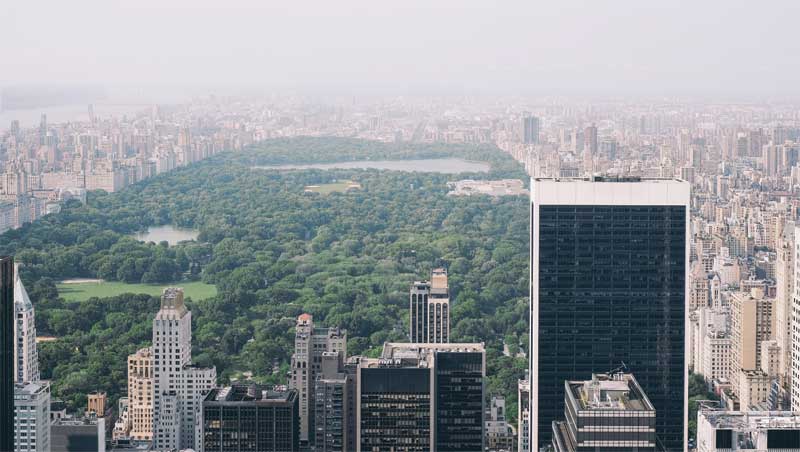 Benefits of being blue
One true beauty of blue roofs is they can be relatively low in cost when they are carefully and strategically designed. With a price of installation often close to or less than $1/sf, blue roofs provide a relatively inexpensive yet effective tool to help manage rainwater collection. Whereas a vegetated roof can cost from $15 to $20/sf, a blue roof is typically substantially more affordable. Some projects, using a combination of both blue and green roofs, are able to achieve the financial balance necessary to meet a given budget.  (For more, see "Blue Roofs: The Stormwater-Sustainability Link.")
By any account, existing structure is a primary consideration. As noted, the overall volume of a blue roof system depends on its overall geometry and configuration. When being installed on existing roofs, the installation of materials and new water loads must be carefully planned so as not to exceed the existing roof structure's load capacity. When the projected loads are designed to be greater than the current capacity of the existing roof structure, structural engineers must carefully calculate and add the additional structure required (e.g. joists, beams, or other structural members) to help carry the newly projected water loads.
Depending on the slope of the existing or proposed roof, ponding can be a major consideration. This occurs when water gathers at low points on the roof, creating excessive concentration of load. For example, the New Jersey Stormwater Best Management Practices Manual specifies that steep roofs, or those greater than two percent in slope, must be equipped with partitions (i.e. low barriers that retain water in a stepwise fashion across a roof, thereby evenly spreading the weight of water).
In addition to stormwater management and rainwater collection, blue roofs can also provide highly beneficial secondary outcomes. They can offer substantial heat island cooling effects by providing the opportunity to use basins with white and/or reflective linings to deflect solar radiation from the building. (For more on this background, see the online article, "One Roof, Two Roofs, Green Roofs, Blue Roofs.") These energy-saving measures can offset the initial installation cost of a blue-roof system or generate significant financial savings for building owners over the long run. They can also create opportunities for temporary water-reuse storage. Rainwater can then be harvested for landscape irrigation purposes or converted to potable and non-potable onsite uses.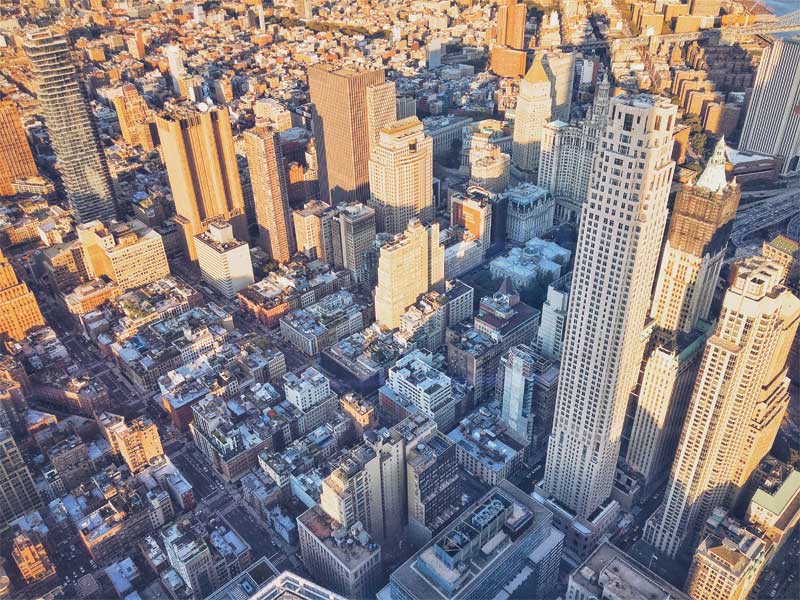 Designed by Pelli Clarke Pelli and completed in 2003, the Solaire has been billed as the first green residential building in the United States. Certified Platinum under the U.S. Green Building Council's (USGBC) Leadership in Energy and Environmental Design (LEED) Existing Building (EB) program, it is located in New York's Battery Park City. The building boasts a 50 percent reduction in potable water usage due to its waste- and stormwater-reuse system, which relies extensively on blue-roof technology. The Solaire roof catches rainwater and reuses it for toilet flushing, landscape irrigation, and HVAC purposes; it significantly reduces water usage in a city where water is costly and rain is cheap.
The lifespan of a typical blue roof is generally estimated at around 35 years. This is based on concepts of normal wear and tear, with which many builders are familiar. After 30 or 40 years of exposure to the sun and the elements, depending
on the details and specifications for the project, synthetic materials (especially plastics) can begin to disintegrate and break down, valves and rubber gaskets can harden, and some metal fasteners or flashings can rust or corrode.
Nevertheless, it is evident a reasonable upfront investment in a blue-roof system can easily yield many years of productive stormwater collection and rainwater diversion down the line. Along with savings in water usage and energy consumption, blue roofs have proven to be highly beneficial for a building owner over the long term.
In addition to those savings, federal programs and city programs can help supplement initial funding for sustainable projects, especially those that might not otherwise get built. For example, LEED can offer certain tax benefits on a national level. There are also many secondary incentives available through city governments. One example is the aforementioned NYDEP grant program, which awarded money to the Brooklyn Navy Yard.