Individual pieces versus whole-building design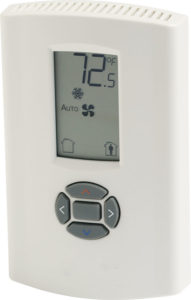 When specifying an HVAC solution, decisions are often made based on a single piece of equipment's operating efficiency. However, this is not the best way to achieve the most efficient building performance.
There are many variables contributing to optimized building performance, including:
how the building is being used and occupied;
how the various pieces of equipment in the building interact and work together; and
what the energy goals are in the facility.
Beyond considering the efficiency of a single piece of equipment, seeing the whole as greater than the sum of its parts can result in improved energy efficiency and operational cost savings for building owners and managers.
Proper energy modeling helps in evaluating equipment and determining which options will make the entire building more efficient. It allows professionals to optimize the systems from an energy and utility bill perspective before construction even begins—and it can pay off in improved energy efficiency and performance.
Balancing today's needs with future growth
Replacing or upgrading a system in an existing building requires a different approach than specifying one for a new construction project. In existing buildings, it is crucial to consider what types of equipment and systems are already in place. One should then look for options that can be easily integrated with existing systems and building controls. Ease of integration is also a factor when designing new buildings that are part of an existing campus or network of buildings.
Leveraging technologies already in place is one way to uncover cost savings. A hybrid VRF system, for example, can connect to existing building systems—such as a chilled water system—using integrated controls. This can result in more cost-effective expansion in some buildings.
As building spaces are constantly evolving, it is important to consider which solutions provide the greatest flexibility for future changes. For example, using wireless communication technology to connect devices is one way to improve ease of integration.
Connecting a building's equipment and systems in the cloud also enables efficiency and performance. In many buildings, existing systems can easily integrate with open protocols, including the building automation system (BAS), which can offer cloud-based connectivity and control of building systems.
This connectivity can provide access to intelligent services that extract the operating data from building equipment and systems and use the connection into a building to run advanced analytics. This data enables facility managers to make informed decisions and take actionable steps to help ensure a building runs at peak efficiency over the long term.
Conclusion
Considering building owners' and managers' priorities—from costs to energy efficiency to reduced ongoing maintenance requirements—can help one choose the right system for the next building project. This helps deliver both long-term savings and positive results.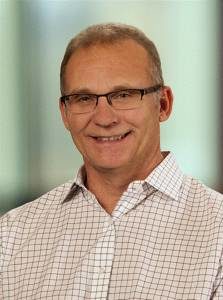 Al Fullerton is a systems portfolio leader at Trane, and entered the HVAC industry in 1981. He joined the company in 1990, and has held leadership positions in the chiller business, unitary business, and sales offices throughout his career. Fullerton has been a member of American Society of Heating, Refrigerating, and Air-conditioning Engineers (ASHRAE) since 1981, and served as president of the Central Ohio chapter from 2002 to 2003. He graduated with a bachelor's degree in mechanical engineering from the University of Cincinnati. Fullerton can be reached via e-mail at alfullerton@trane.com.