Three considerations for your next building project
by Carly Midgley | August 14, 2017 2:31 pm
by Al Fullerton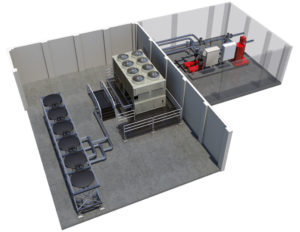 The way buildings are used—and the needs within interior spaces—are continuously changing. Revitalization efforts turn abandoned warehouses into residential and commercial hot spots. Workplace trends transform an old conference room into a collaborative space or wellness lounge. Whether the changes are driven by corporate growth, new technology, or shifting needs, building spaces must adjust. This is true for both existing and new construction.
So how do design/construction professionals know what equipment and systems will meet the needs of their next building projects? The answer is influenced by many factors—from upfront costs and ease of installation to integration with existing systems and flexibility for the future.
Key questions driving next steps
In planning one's next building project, it is important to consider a few key questions:
What is the budget?
How will the building be used and what are the operating hours?
What is the building size?
What are the energy and operational goals?
Will the building be managed with onsite facility staff?
How will results be measured?
The answers help professionals zero in on the right solutions and technologies to meet specific needs. A 4645-m2 (50,000-sf) building that is constantly occupied has very different needs than a 929-m2 (10,000-sf) building running on a nine-to-five schedule.
In choosing between the many HVAC system options, one should consider three factors to ensure the chosen system best meets project-specific needs.
Upfront costs versus long-term savings
Energy efficiency is a priority driving building design in many commercial spaces. Building owners and managers want solutions that improve efficiency, reduce costs, and promote more sustainable building operation. Finding solutions that meet those needs results in more satisfied clients.
It is important to keep in mind the most energy-efficient solution for a building may not be the option with the lowest upfront cost, just as the system with the lowest upfront cost may not be the most cost-effective long-term solution. There are tradeoffs to consider when weighing these issues. For example, are upfront cost savings so important the building owner or manager would sacrifice long-term energy savings?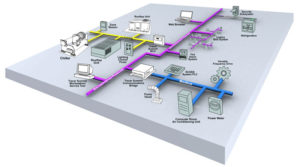 The right HVAC system is often determined by the size and usage of the building. Owners and operators of smaller commercial buildings may not have onsite facility staff, so they typically want a system that is easy to install, operate, and maintain. Given these preferences, a unitary HVAC system is often a good choice for small commercial buildings.
With larger commercial buildings, there are more options to consider. Variable refrigerant flow (VRF) systems can provide affordable installation and energy efficiency over the life of the system. A chilled water system is another option in larger commercial buildings. These systems deliver high energy efficiency, but water-cooled chillers require ongoing water treatment and cooling tower maintenance.
Thermal energy storage can provide significant long-term cost savings by shifting a building's energy use to off-peak hours when utility rates are lower. However, these systems are typically suited to larger buildings because of the upfront cost and space requirements for installation.
While the project budget and priorities of the building owner are important, one should also consider the return on investment (ROI), looking beyond upfront costs and to see long-term savings potential.
Individual pieces versus whole-building design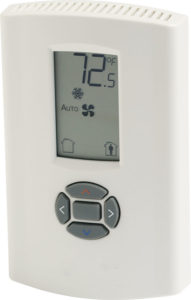 When specifying an HVAC solution, decisions are often made based on a single piece of equipment's operating efficiency. However, this is not the best way to achieve the most efficient building performance.
There are many variables contributing to optimized building performance, including:
how the building is being used and occupied;
how the various pieces of equipment in the building interact and work together; and
what the energy goals are in the facility.
Beyond considering the efficiency of a single piece of equipment, seeing the whole as greater than the sum of its parts can result in improved energy efficiency and operational cost savings for building owners and managers.
Proper energy modeling helps in evaluating equipment and determining which options will make the entire building more efficient. It allows professionals to optimize the systems from an energy and utility bill perspective before construction even begins—and it can pay off in improved energy efficiency and performance.
Balancing today's needs with future growth
Replacing or upgrading a system in an existing building requires a different approach than specifying one for a new construction project. In existing buildings, it is crucial to consider what types of equipment and systems are already in place. One should then look for options that can be easily integrated with existing systems and building controls. Ease of integration is also a factor when designing new buildings that are part of an existing campus or network of buildings.
Leveraging technologies already in place is one way to uncover cost savings. A hybrid VRF system, for example, can connect to existing building systems—such as a chilled water system—using integrated controls. This can result in more cost-effective expansion in some buildings.
As building spaces are constantly evolving, it is important to consider which solutions provide the greatest flexibility for future changes. For example, using wireless communication technology to connect devices is one way to improve ease of integration.
Connecting a building's equipment and systems in the cloud also enables efficiency and performance. In many buildings, existing systems can easily integrate with open protocols, including the building automation system (BAS), which can offer cloud-based connectivity and control of building systems.
This connectivity can provide access to intelligent services that extract the operating data from building equipment and systems and use the connection into a building to run advanced analytics. This data enables facility managers to make informed decisions and take actionable steps to help ensure a building runs at peak efficiency over the long term.
Conclusion
Considering building owners' and managers' priorities—from costs to energy efficiency to reduced ongoing maintenance requirements—can help one choose the right system for the next building project. This helps deliver both long-term savings and positive results.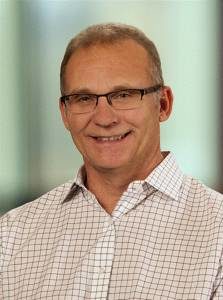 [4]Al Fullerton is a systems portfolio leader at Trane, and entered the HVAC industry in 1981. He joined the company in 1990, and has held leadership positions in the chiller business, unitary business, and sales offices throughout his career. Fullerton has been a member of American Society of Heating, Refrigerating, and Air-conditioning Engineers (ASHRAE) since 1981, and served as president of the Central Ohio chapter from 2002 to 2003. He graduated with a bachelor's degree in mechanical engineering from the University of Cincinnati. Fullerton can be reached via e-mail at alfullerton@trane.com.
Endnotes:
[Image]: https://www.constructionspecifier.com/wp-content/uploads/2017/08/Thermal-storage-system.jpg
[Image]: https://www.constructionspecifier.com/wp-content/uploads/2017/08/integration.jpg
[Image]: https://www.constructionspecifier.com/wp-content/uploads/2017/08/wireless.jpg
[Image]: https://www.constructionspecifier.com/wp-content/uploads/2017/08/Al-Fullerton.jpg
Source URL: https://www.constructionspecifier.com/three-considerations-for-your-next-building-project/
---