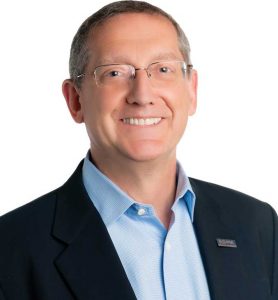 The keynote speaker at the CSI National Conference in Denver, Colorado, this October will be Henry Chamberlain, president and chief operating officer of the Building Owners and Managers Association (BOMA) International. His presentation, "Peering into the Future: Prepare for Impact," will focus on the current and emerging architecture, engineering, construction, and owner (AECO) industry.
Chamberlain brings a wealth of information to the topic based on his professional experience and his affiliation with BOMA, a trade association for commercial real estate professionals. The organization represents the owners, managers, service providers, and other property professionals of all commercial building types.
"We represent 86 U.S. local associations and 19 global affiliates," says Chamberlain. "BOMA International is the partner individuals in the commercial real estate industry choose so they can maximize value for their career, organization, and assets. Its mission is to advance a vibrant commercial real estate industry through advocacy, influence, and knowledge."
What is the association's role in the management of buildings over their entire life cycle?
We're the people who are running the buildings, working with engineering on how they are going to operate, bringing the technology in capital budgeting, and, of course, new construction. The average building in the U.S. is 40 years old, so there's also a lot of rehabilitation and operational issues involved.
A quarter of the building stock in this country is 60-plus years old, which equates to 372 to 464 km2 (143.5 to 179.3 mi2) of space we must figure out what to do with in terms of potentially repurposing or renovating. The big conversation now is carbon reduction—especially with embedded carbon. Should these buildings be renovated or taken down to build something new?
 What are some key takeaways and insights your presentation will provide?
People are going to understand more about the implications of the trends building owners are considering in terms of what their portfolios are going to look like in the future and where the investment dollars are going. I think it's going to be somewhat eye-opening for the project teams who are really thinking about these trends as they're looking at the owners in the future business.
The presentation will cover workforce development, environmental and social corporate governance (ESG), and how investment dollars are focusing on ESG. I'll also discuss the importance of resilient design, which is becoming a bigger factor for both existing building stock and future development. I think all these areas will be interesting to those asking, "When we're looking at our future business, what are our clients going to be asking us to solve with our design? What type of facilities will we be building?"
How has the pandemic affected the trends you'll be talking about?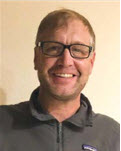 I think it's accelerated a lot of different trends—especially ESG. Historically, we've been heavily involved in energy efficiency in creating high-performance buildings. That's now being converted to carbon and carbon reduction impact on the environment. It's become a much more prominent consideration across portfolios with institutional investors. They want to work with companies who are responsible in dealing with ESG.
Another question is how people are going to use these buildings. If tele-work is going to be a permanent part of the future, how do you create those very productive work environments?
People are looking for different experiences to create high-performance workplaces. For years, we've been looking for more outside air, more light, and more community integration. That's accelerated as part of what people are expecting in their buildings. Then, of course, how do you leverage the technology? How people are defining high-performance buildings is driving changes, not only in existing properties but also in new construction.