Specifier Peyton Cordell Discusses CSI, Mentors, and Young Professionals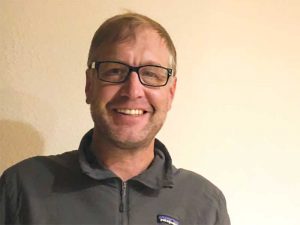 Peyton Cordell, a Dallas, Texas-based specifier with SpecServices LLC, introduced CSI College of Fellows honoree Susan Bliss during her induction into the class at the 2021 CSI National Conference in Nashville, Tennessee. In this interview, Cordell shares what that moment meant to her personally, the importance of mentors, and what she believes young professionals across the country contribute to CSI.
Peyton, you were recently involved in helping Susan Bliss during her induction into the CSI College of Fellows. As I understand, she's been a mentor for you. Can you tell us about that experience?
Susan has been such a wonderful mentor. She gave me a chance, with only an English degree, to begin writing specifications for her company just a little over three years ago. The professional growth I've experienced has been tremendous. She used to say, "I'm going to throw you in the deep end, and you come to me with any questions you have." And I did just that, working through the specs and going to her with questions. It let me gain knowledge I'm continuing to obtain every day. She's introduced me to countless product reps, architects, and other specifiers, and given me a chance to develop relationships with them which is so great to have in the work we do.
Tell me about your engagement with CSI. What made you want to get involved?
As soon as I was hired, Susan pushed me and others in the office to get involved with CSI because the association provides so many great opportunities to meet and connect with so many people. We attended the Thursday night meetings, where she would make us sit at different tables. We had to network and start conversations. I'm a little on the shy side, so it was out of my comfort zone; however, you get to meet knowledgeable people who have had different experiences in the industry. It's a great organization to network in.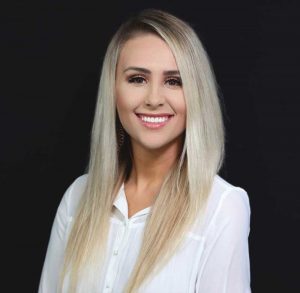 What advice would you give to young professionals like yourself looking to get involved in CSI?
Be engaged with the organization because what you put into CSI is what you're going to get out of it. I think if you strive to put in the effort and attend different meetings or different events that CSI hosts, like the National Conference, you'll be able to experience all the benefits the association has to offer.
How important have your mentors been to you in your profession?
They've been such a great source of knowledge and advice. Having mentors who have experienced almost every type of situation in the industry is just priceless. They always express there's no such thing as a dumb question. It's better to ask and have the right answer than try to do it yourself then get it wrong. I've had the pleasure of being a mentee to some of the greatest mentors, such as Susan and Doug Hartman, and a lot of others who play such a huge hand in helping me achieve my goals.
Something we hear when we're talking to the Fellows is how much they learn from their mentees. Tell me about the value you think young professionals can provide around technology adoption or new tools and techniques.
I think young professionals can be a great resource for ideas to implement new technology programs or how to do something in a simpler but more efficient way. I find sometimes when I'm doing something, or teaching someone else, the  common theme is, "You know, we've always done it this way." It's easy to fall into this way of thinking. Our company is growing, and our new hires recently found a way of doing a task that's so much more simple and more efficient than before. We embrace new ideas in our office all the time because anything that will enhance our learning or our ability to write specs we welcome completely. I think young professionals bring that to the table because we are surrounded by a world of ever-changing technology.