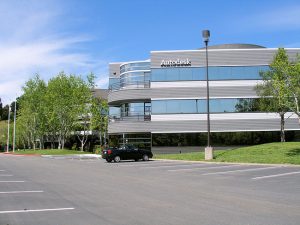 Many top United Kingdom-based architecture firms, such as Zaha Hadid Architects, Grimshaw Architects, and Rogers Stirk Harbour + Partners, have written an open letter to American software company Autodesk citing their concerns related to the "increasing cost of ownership and the operation of Autodesk's Revit software, and fundamentally, its lack of development."
The letter penned to Andrew Anagnost, CEO of Autodesk, reflects the voices of thousands of users in the design industry who have spent over $22 million over the last five years on the company and came together to express their concerns in a survey, which was carried out by the firms in June.
"In the period between 2015 and 2019 most practices who participated in the survey have had at least five different license models in play, moving from individual product licenses, to suites, through to collections and now, in 2020 to individual user licenses. Overall, those surveyed have seen costs increase up to 70 percent and beyond to the end of 2019," the letter reads. "Practices would be less worried by these cost increases if they were mirrored by productivity improvements and a progressive software development program. Where once Autodesk Revit was the industry enabler to smarter working, it increasingly finds itself a constraint and bottleneck. Practices find that they are paying more but using Revit less because of its constraints."
Other firms who have also signed the letter include AHMM, Allies and Morrison, Aukett Swanke, BVN Architectural Services, Corstorphine + Wright, Fletcher Priest Architects, Glenn Howells Architects, PRP, Rogers, Scott Brownrigg, Sheppard Robson, Simpson Haugh, Stephen George + Partners, TTSP, and Wilkinson Eyre Architects.
The practices involved in this initiative seek a transparent action plan from Autodesk that is "customer-centric, non-adversarial, innovative, progressive, and deliverable."
Autodesk has released a statement in response to these concerns saying, "Engaging, listening to, and addressing the concerns of our customers is a top priority for Autodesk, and we appreciate the feedback we received in the open letter. While there are points it raised that we disagree with, there are also issues raised that we must take to heart, which highlight areas where we have fallen short…As with any business, there is the need to prioritize resources. We do recognize the need to balance and have recently increased our development on the architectural capabilities of Revit. Expect to see progress here in the future…We are planning to continue engaging with these customers directly, to have an open and honest dialogue, helping us further understand their needs. We have more to say, but first we will listen."