Top tips for avoiding anodize finish failure
by brittney_cutler | January 31, 2022 12:18 pm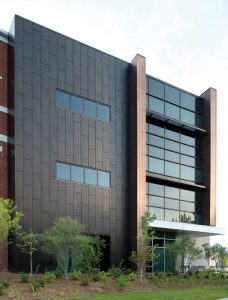 Anodize is one of the highest performing, hardest finishes available for architectural aluminum products. It is commonly specified for doors, wall panels, canopies, and on curtain walls, windows, skylights, storefront, and entrance systems' framing.
The anodizing process produces an oxide film that is an integral part of the substrate and protects the aluminum from deterioration. A durable, uniform, and readily available finish, anodize enhances the natural metallic aesthetic. Anodized aluminum is inert, non-combustible and resistant to corrosion, humidity, and warping. It has a long lifecycle, is 100 percent recyclable, and poses no health risks.
When specifying anodized architectural aluminum products, here are four key considerations to minimize failures.
Specify AAMA 611-20
The Voluntary Specification for Anodized Architectural Aluminum, AAMA 611-20, a Fenestration and Glazing Industry Alliance document, is the industry standard. Class I and Class II performance is detailed in terms of film integrity, exterior weatherability, and general appearance. Class I anodize is recommended for exterior aluminum products. Class I anodize finishes that meet AAMA 611 can be expected to provide excellent wear- and abrasion-resistance. A five- to 10-year warranty is typical, but the finished products can continue performing well for several decades.
2. Prepare properly
For a high-quality consistent anodize finish, specify high-quality, consistent metal. Work with a single metal source that will provide all aluminum from one lot of material. Do not mix aluminum alloys, as mixed tempers will produce unwanted variations. Use 6063 alloys for extrusions and 5005 for flat sheet stock and fabricated parts.
The aluminum should have very few surface flaws as these will become more visible after anodization. Similarly, the architectural products should be formed to shape before they are anodized. Bending the aluminum after it is anodized can cause the finish to "craze," micro-fracturing the oxide layer. This can ruin the appearance and jeopardize performance by exposing the underlying aluminum.
3. Apply precisely
Anodization involves precisely balancing temperature, time, voltage, current, and other variables. If the process is not managed properly, a large variation in color can occur. Computer-controlled, automated equipment helps provide consistent, repeatable, reliable results within the acceptable range of tones. Ideally, all material on a project should be anodized using the same solutions and settings, at the same time.
4. Install and maintain correctly
Finished material should be safeguarded throughout the building project's installation and construction. If damaged, it is difficult and sometimes impossible, to repair anodized aluminum in the field. Further, using acidic solutions, strong cleansers, or abrasive tools can not only damage the finish, but may also void its warranty.
Throughout its long lifespan, anodized aluminum requires minimal maintenance. Routine care starts with a clean water rinse to remove dust and loose dirt. For more stubborn areas, a mild soap and water mixture and light scrubbing with a soft cloth may be used. Rinse with clean water after washing.
Following these tips along with the advice of an experienced finishing service provider, the anodized aluminum will retain its appearance and perform as specified.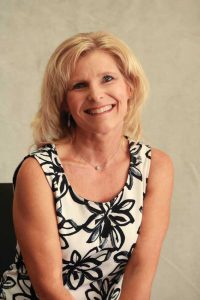 Tammy Schroeder, LEED® Green Associate, is a marketing manager at Linetec, an independent architectural metals finishing company. With 20 years of experience in the finishing industry, she serves as an industry educator on high-quality, high-performance architectural coatings and services. Schroeder can be reached at tammy.schroeder@linetec.com.
The opinions expressed in Failures are based on the authors' experiences and do not necessarily reflect that of The Construction Specifier or CSI.
Endnotes:
[Image]: https://www.constructionspecifier.com/wp-content/uploads/2022/01/Linetec-DriDesign_SC-TridentTechnicalCollege-Nursing-SciBldg_7891.jpg
Source URL: https://www.constructionspecifier.com/top-tips-for-avoiding-anodize-finish-failure/
---