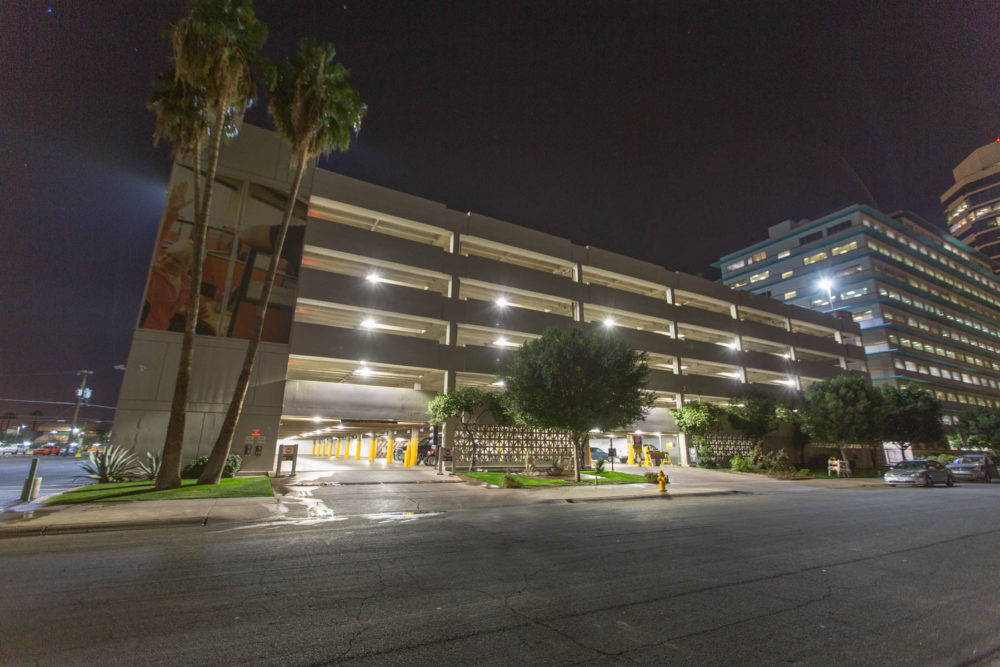 U-Haul employees working out of its corporate headquarters in Phoenix, Arizona, can now park their cars in a well-lit and energy-efficient garage, thanks to light-emitting diodes (LEDs).
Prior to the upgrade, the lighting in the parking structure was inconsistent, tended to yellow, and could cast shadows that created a murky effect throughout the structure. All the lighting in the garage came from 1.2-m (4-ft) 25-watt T8 lamps; roughly 85 percent of all fixtures included four lamps. The less-than-ideal lighting was also energy-inefficient.
Although U-Haul had previously explored use of LED technology, there were concerns Phoenix's high temperatures would have an adverse effect. However, when U-Haul discovered LEDs had improved enough to handle the conditions, it decided this system was the right choice for the project.
In addition to better light quality and performance, U-Haul was looking for a lighting solution offering lower maintenance needs, reduced energy costs, and light-level control functionality.
"The scope of the project included replacing nearly 400 fluorescent lighting fixtures with LED luminaires," said Michelle Sullivan, U-Haul's manager of corporate sustainability. "With the new LED applications, we were able to eliminate more than 12 percent of our existing fixtures."
The project called for the installation of 324 proprietary parking structure luminaries, more than 50 surface ambient luminaires for ramp and stairwell lighting, and outdoor luminaires.
Since use of the parking structure is 24-7, U-Haul wanted a solution offering lighting controls. The system specified allowed the lights to operate when needed, trimming time-in-use to approximately four hours per day.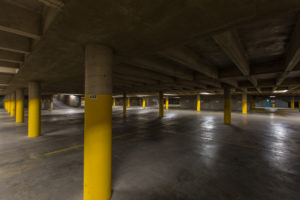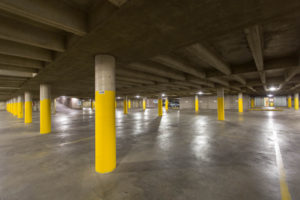 The upgrade to an LED lighting system (see before and after above) has allowed U-Haul to realize more than 15 percent energy savings. Further, the new lighting has reduced the existing wattage by more than 17,000 watts, providing an estimated annual kilowatt hour savings of over 250,000 kWh. The expected lifetime savings is 3.7 million kWh. Additionally, U-Haul benefited from a rebate offered by Arizona Public Service (APS), its local utility provider.
In addition to lower energy costs, U-Haul is also saving on maintenance expenses. Before the installation of the LEDs, the company's building technicians maintained the lighting system approximately every three weeks, scheduled before or after normal business hours for minimal impact on the normal traffic flow. Now, they can focus on other areas of the facility. Further, the costs of installation and replacement products are freed up for other expenses.
"The response from our U-Haul team members regarding the LED lights, including the amount and quality of light they provide, has been excellent," Sullivan said. "The lighting has created a safer, sharper, more sustainable environment for our corporate parking structure."