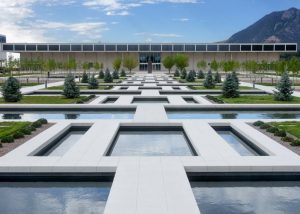 A project by Colorado Hardscapes won the American Society of Concrete Contractors (ASCC)'s best overall project award, for returning the U.S. Air Force Academy (USAFA)'s Air Gardens, a focal point of the cadet parade grounds, to its former glory.
The 14th annual Decorative Concrete International Awards competition, held by the Decorative Concrete Council (DCC), a specialty council of the ASCC, recognized winners for decorative concrete excellence all over the world. This year, most of the winning projects were from the U.S., with a few from Canada, and one in the Philippines.
The winners were awarded in various categories: cast-in-place stamped, polished concrete and overlays, cast-in-place special finishes, vertical/facades, concrete artistry, multiple applications, stained and dyes, architectural cast-in-place concrete structures, cementitious overlays, decorative resinous coatings, with a special honor for the best project video.
USAFA's Air Gardens project features a 183-m (600-ft) grid of concrete, landscaping, and pools. After 46 years of lying dormant, Colorado Hardscapes was tasked with replacing the Air Garden's walkways, bridges, pool copings, as well as pool renovations. This required 3268 m2 (35,175 sf) of specialty concrete to be developed with white cement and aggregate to complement the white marble bands, and contrast with the pools finished with charcoal plaster.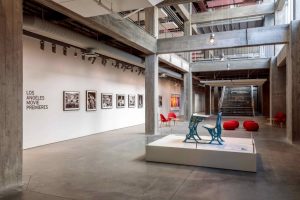 Over a mile of exposed finished vertical edges of copings, walkways, and 15 bridges, required different forming and finishing techniques. The layout throughout the academy grounds is at multiples of seven, which meant having to sawcut all paving into 533-mm (21-in) "tiles."
Other winners at the competition were:
With over 465 m2 (5000 sf), Decorative Concrete of Virginia in Virginia won first place for Runk & Pratt's senior living community floor design in decorative resinous coatings.
With over 465 m2 (5000 sf), Trademark Concrete Systems in California won first place for the Academy Museum of Motion Pictures in cast-in-place special finishes.
With over 465 m2 (5000 sf), Hyde Concrete in Maryland won first place for Tidewater Farmhouse in multiple applications.
With 465 m2 (5000 sf), B. Penick & Sons in California won first place for Legoland Lego Movie World in cementitious overlays.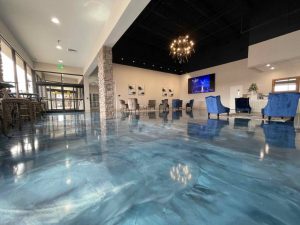 The DCC is composed of contractors, manufacturers, and suppliers of decorative concrete products and is dedicated to improving the technical and business expertise of the contractors pursuing this specialty market.
The winners were presented the awards at ASCC's Annual Conference on Sept. 29th in Cleveland, Ohio.