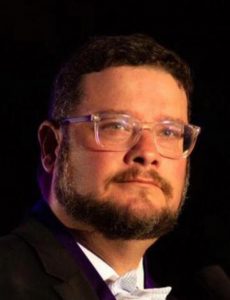 Francisco Javier Rodríguez-Suárez, FAIA, will be the new director for the University of Illinois at Urbana-Champaign's school of architecture. He will take on his role in January 2020.
Rodríguez-Suárez is currently an Association of Collegiate Schools of Architecture (ACSA) distinguished professor of architecture at the University of Puerto Rico, where he served as dean from 2007 until 2016.
"Francisco brings a strong record of influence in the field of architectural education and is a globally recognized leader in thinking through the central role of architecture, design, and education in confronting the world's most urgent challenges," said Kevin Hamilton, dean of the school of architecture. "He is passionate about the lives of cities and how not only design but design education can help keep them just and flourishing."
Rodríguez-Suárez studied at Georgia Tech, the Université de Paris, and Harvard University's Graduate School of Design, where he earned a master of architecture with distinction and American Institute of Architects (AIA) School Medal. More recent honors include recognition as an AIA Fellow in 2019.
"This new leader joins us from outside the university, bringing a wealth of new networks and knowledge to our efforts," added Hamilton. "In Francisco, we also have someone who brings deep knowledge and appreciation for our school of architecture's distinctive and historic record of accomplishment."