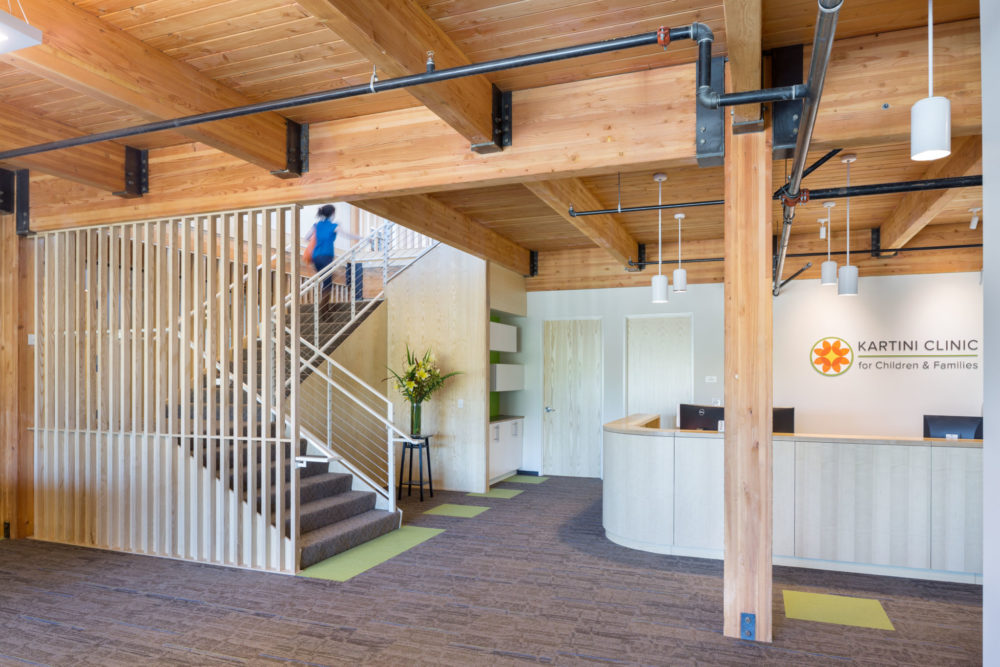 by Kenneth E. Bland, PE
Designing large buildings with wood offers distinct design options typically not found in other structural materials, along with advantages in economics, energy efficiency, and other sustainability factors. However, building codes and standards are often perceived as too complex for designers and builders, so many provisions that allow for wood use in construction are seldom realized.
The American Wood Council (AWC) has developed a document to demonstrate that modern building codes allow large, multi-story wood buildings in many common occupancy uses, with nothing more than a basic understanding of key code provisions required. Produced in partnership with the International Code Council (ICC), the 2015 Code Conforming Wood Design (CCWD) summarizes the most common requirements for wood construction in commercial buildings according to the 2015 International Building Code (IBC).
CCWD contains helpful information for building designers and engineers pertaining to allowable building size according to both occupancy and construction type, and provides examples of how the code regulates the use of wood in commercial construction. It also includes information from several key standards relating to design of wood structures recognized by the IBC. Specifically, the IBC references key 2015 AWC publications such as the National Design Specification for Wood Construction (NDS), the Special Design Provisions for Wind and Seismic, and the Wood Frame Construction Manual (WFCM), among others. These American National Standards Institute (ANSI)-approved standards represent a consensus on how a wood product or assembly is to be designed or installed to achieve the specified level of performance.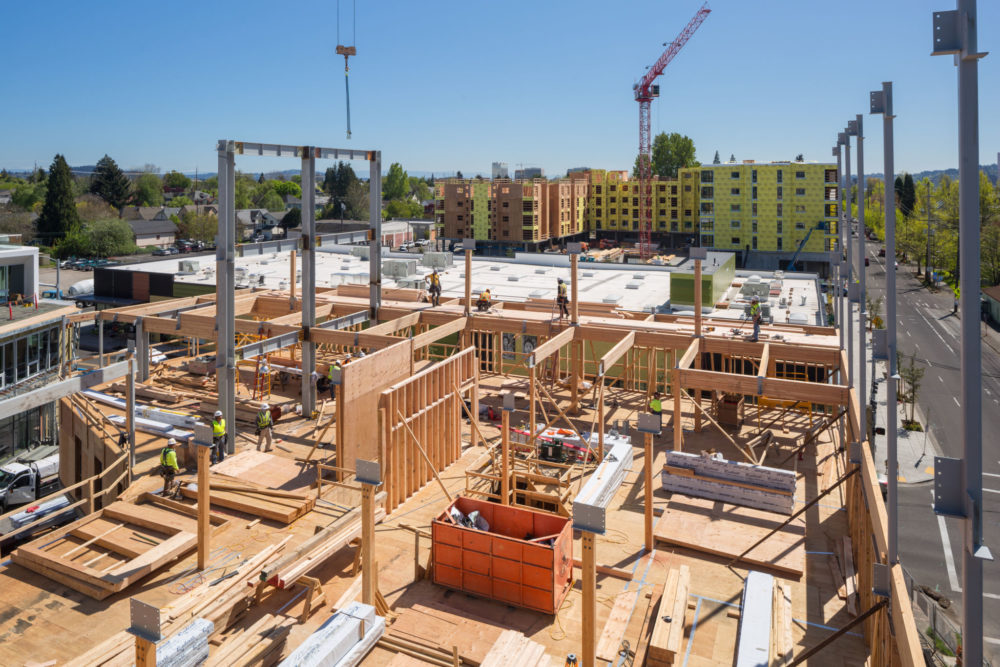 Types of wood construction
In addition to its use in traditional structural applications such as roof, floor, and wall framing, wood may be used in a variety of other structural and architectural components of a building, including:
foundations;
doors and windows;
exterior and interior finishes;
trim;
siding;
roofing; and
decking.
The purpose of this article is to explore code allowances for large wood buildings, but CCWD also provides a full rundown of building features that can be constructed of wood and how the code addresses them with references to specific code sections.
With a few exceptions, the code limits any wood frame structural assemblies to Types III, IV, and V construction as defined by IBC. Construction type classifications establish allowable building area and height limits as prescribed in the building code.
Type III construction is popular for multi-family residential buildings such as apartment and condominium complexes. The code explicitly permits the use of fire-retardant-treated-wood in exterior walls of two-hour rating or less in combination with noncombustible exterior wall coverings. Type III construction is also commonly used for non-residential use group buildings, particularly in urban areas where masonry exterior walls are desired. There are two sub-classifications within Type III; Type IIIA one-hour fire-resistance rated floors and roof, and Type IIIB un-rated floors and roof. Type III construction will most often be platform construction, similar to that of Type V construction, below.