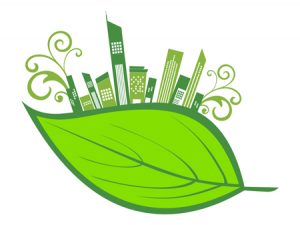 The United States Green Building Council (USGBC) launched LEED Zero, a new program to address net-zero operations and resources in green building projects.
LEED Zero is open to all Leadership in Energy and Environmental Design LEED projects certified under the BD+C, ID+C or O+M rating systems, or projects registered to pursue LEED O+M certification. LEED projects can achieve LEED Zero certification when they demonstrate net-zero carbon emissions, net-zero energy use, net-zero water use, or net-zero waste.
"For more than two decades, LEED has provided a framework for high-performance buildings and spaces, and reduced greenhouse gas (GHG) emissions through strategies impacting land, energy, transportation, water, waste, and materials," said Melissa Baker, senior vice-president of technical core at USGBC. "Building on that work, LEED Zero is a complement to LEED that verifies the achievement of net-zero goals and signals market leadership in green building."
LEED Zero recognizes specific achievements in building operations and rewards projects that have used LEED as a framework to address important aspects of green buildings and taken their buildings to the next level by designing and operating toward net-zero goals. According to USGBC, LEED Zero encourages a holistic approach for buildings and places that will contribute to a regenerative future. This is part of a vision to ensure the next phase of USGBC's efforts will be LEED positive, where buildings generate more energy than they use, and remove more carbon than they produce.