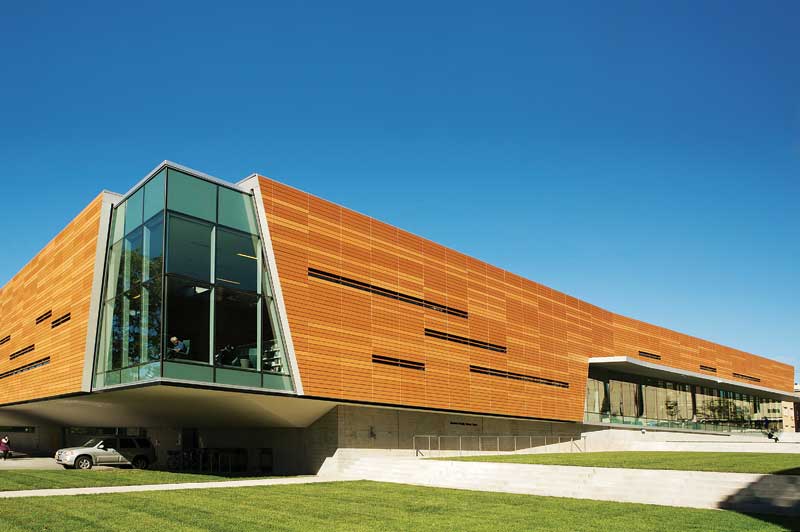 by Christian Lehmann
In the United States, 82.5 percent of the population is urban—a number translating to more than 268 million people in 2016. (This number was obtained from the United Nations [UN] Populations Division's World Population Prospects: The 2015 Revision.) This creates a need for increasingly dense housing, along with investment in commercial offices, transportation facilities, government complexes, and schools. In some urban areas, this growth is being accommodated by the construction of taller buildings.
Terra cotta, a construction material with a lengthy history, offers some of the most versatile solutions to meet the demands of modern tall building design (generally described as buildings of 14 stories or more, although not limited specifically by height). This natural, lightweight, cost-effective material offers many options for attractive exteriors with a vast palette of colors and textures, and can enhance the energy performance of virtually any building. The 'chameleon' among exterior building materials, terra cotta can take on appearances ranging from sleek and modern to intricate and historical.
Skylines across the country feature a broad array of construction styles, chronicling decades of design trends and accompanying shifts in building elements. For these structures, versatile materials that meet current standards, deliver comfort and safety, and decrease energy demand must be selected. Considered from the perspective of material performance alone, this is an enormous task.
When aesthetic aspirations are also taken into account, few materials support the expansion of existing structures, allow options for restoring and refacing buildings, and exhibit the required performance values. The durability, natural manufacturing, and attractive color and texture of terra cotta place it on this list.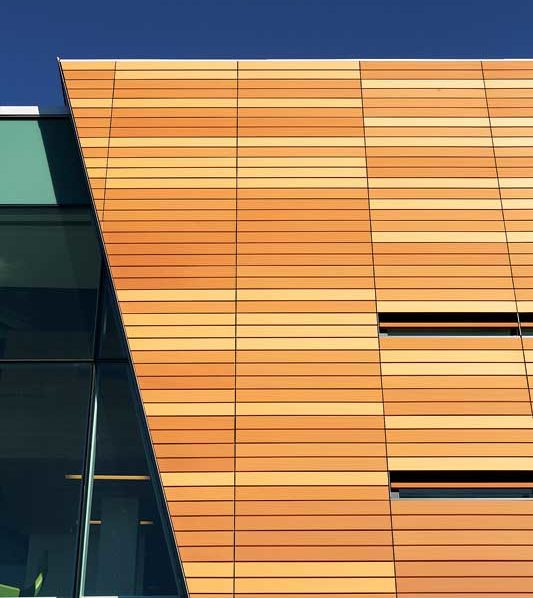 Terra cotta spans the centuries
Since the earliest periods of construction, terra cotta has been used for diverse structural and decorative elements, including roof tiles, drain pipes, and façades. Commonly translated as 'fired clay' or 'baked earth,' terra cotta is created using high-grade aged clay, which is formed and then fired at high temperatures. This causes it to yield a hardness and compactness unobtainable with brick. Both glazed and unglazed tiles and panels made using state-of-the-art techniques can, with very little maintenance, keep consistent appearance and structural integrity.
The clip and panel system allows for installation in any weather conditions, meaning terra cotta is much faster to install than both brick and stone systems. Terra cotta façades also incur minimal maintenance costs, especially compared to brick façades, which require costly repointing due to the inevitable degradation of the mortar and silicone joints.
In addition to its exceptional durability, terra cotta features numerous desirable properties.
Aesthetics and reusability
Terra cotta provides the beauty of a natural material at a much lower price than stone, based on the cost of materials, shipping weight, and ease of handling. When glazed, it can accommodate a wide range of colors and surface qualities, from matte pastels to iridescent metallics to earth tones. Surface textures may also be custom-designed to add rhythm and interest to building exteriors or blend into the existing fabric of the neighborhood.
As a completely natural material, terra cotta can be recycled after use to produce new building products or be used for road base.