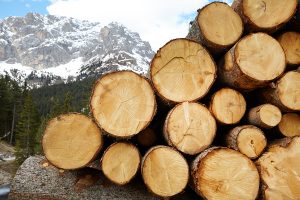 The Washington State Legislature has passed a bill requiring the Washington State Building Code Council (SBCC) update its codes to account for mass timber products, including cross-laminated timber (CLT). This revision will make it easier for developers to use the increasingly popular building material by adding certainty to the permitting process.
"State lawmakers are paving the way for more buildings in Washington to be constructed with mass timber products that have a lower carbon footprint and use less energy and water than other building materials," said Jason Callahan, Washington Forest Protection Agency's (WFPA's) director of governmental relations. "Cross-laminated timber, for example, is strong, fire-resistant and because the CLT panels are prefabricated, it's fast and simple to install."
Support for Senate Bill 5450 was significant, passing 45-2 in the Senate and 91-6 in the House.
"Creating a pathway for greater use of mass timber in Washington embraces our greatest natural resource while bolstering a crucial industry for rural economies," said Senator Dean Takko. "Timber has long provided family wage jobs in communities across the Evergreen State and I am proud that the Legislature took action this year to keep that tradition strong."
To read more, click here.