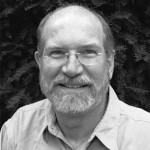 INSIDE CSI
David Trudell, AIA, CSI, CCS, CCCA, SCIP, LEED AP
The certification programs offered by the Construction Specifications Institute (CSI) offer high value in numerous ways, enabling participants to not only advance their own career goals, but also benefit the companies and clients with whom they work. The programs encourage individuals to become familiar with the fundamentals and principles of construction specifications, and the organization of documents as recommended by CSI.
When I took the Construction Documents Technologist (CDT) exam in the mid-1990s, I had been a registered architect for about 10 years. Studying for the course revealed valuable information about the design and construction process that was not covered much during my school days. In college, having a great design was the dominant focus. Preparing for the CDT exam revealed how design ideas are expressed in both quantitative and qualitative detail to be accurately priced and then constructed; it showed me how both were crucial components of the overall building construction process.
Last winter, as the Great Lakes Region certification chair, I supported CDT candidates with a batch of practice exam questions I had collected. I recently received a wonderful e-mail from a user of those practice questions. She had just passed the CDT exam this fall with a score of 93 percent. However, she did not contact me about her spring exam results, but rather she was a bit broken up about her previous unsuccessful attempt with a disappointing 71 percent score.
She went on to tell me about one of her mentors that introduced her to CSI and the CDT, and how this friend encouraged her "to take the exam in order to learn the correct way of doing things, deepen her technical skills, meet diverse industry professionals, and learn more about the industry from an established organization." This is a great reason to get certified. She is on her way, enrolled in National Council of Architectural Registration Boards' (NCARB's) Intern Development Program (IDP) and pursuing her structural PE registration, with an advantage over those without her credentialed understanding of the construction process.
Once earning the CDT certificate, I now had other, more advanced certifications to consider. Based on my experience and career goals, I decided to pursue both Certified Construction Specifier (CCS) and Certified Construction Contract Administrator (CCCA) designations. After putting in the necessary dedicated work effort, I passed the exams.
In December 2004, I established my own business as an independent specification consultant. It has been eight years—my personal income has increased, and working out of a home office eliminated my daily commute. My wife travels for her business, and a few years ago I 'carried her luggage' on a trip to Brisbane along Australia's Gold Coast, and we stayed at the luxury Sofitel Hotel. During that visit, I worked via remote desktop on a project deadline while looking out over the beautiful Coral Sea. I truly believe being CSI-certified helped me get here.
Taking the CDT
The Construction Documents Technologist (CDT) exam is the prerequisite for all of Construction Specifications Institute's (CSI's) other certification exams. It consists of 120 questions to be completed within two hours. The advanced designations—Certified Construction Specifier (CCS), Certified Construction Contract Administrator (CCCA), and Certified Construction Product Representative (CCPR)—have exams comprising 200 questions to be completed within four hours.* A passing score is 75 percent or greater.
For those candidates involved with the Intern Development Program (IDP), passing the CDT exam provides 40 elective credit hours, while achieving CCS and CCCA offer 40 core credit hours in "Material Selection and Specification" and "Construction Administration," respectively. More details can be found under the "Certification" tab from under "Quick Tasks" within the "NCARB & CSI Certification" link at www.csinet.org.
Early-bird registration for the 2013 spring exam closes Thursday, January 31; all exam registrations end on Thursday, February 28. After registration, CSI e-mails candidates an "Authorization to Test" message, which contains necessary information for scheduling the exam at a local Prometric Test Center from April 1 to 27. Visit www.prometric.com to find your local test center.
Visit www.csinet.org and select "Certification" for additional information on:
exam descriptions;
preparation and source materials;
practice guides, candidate handbook, and study guides;
FAQs about CSI certification; and
how to download the necessary registration forms.
Local CSI chapters, regions, and the institute—along with companies such as SpecGuy with its "CDT One Day at a Time" program—have online and live study courses to assist.
Come join us and get certified; make a difference for yourself, your employer, and your clients, along with the greater architectural/engineering/construction industry.
* CCS candidates are required to have at least five years of experience, while CCCA and CCPR candidates need at least two years, attested to by two practitioners in the field.
David Trudell, AIA, CSI, CCS, CCCA, SCIP, LEED AP, is an architect, practicing as an independent specification consultant located in Holland, Michigan. He has been involved with the design industry for 28 years, and active in Construction Specifications Institute (CSI) for more than two decades. Trudell is currently serving on the Certification Committee, and is a past president of the Chippewa Valley Chapter in the North Central Region and the Grand Rapids Chapter in the Great Lakes Region. He can be contacted via e-mail at david@trudellac.com.