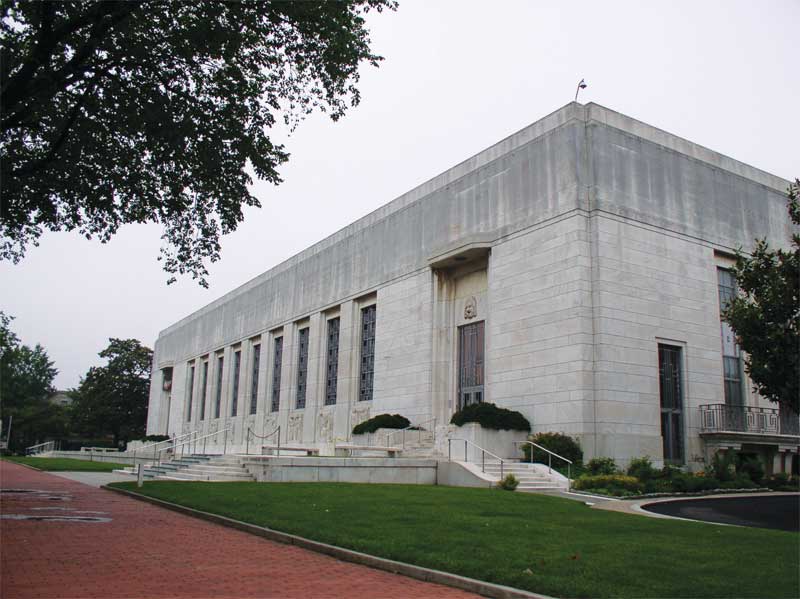 Window selection criteria
Selecting new windows can seem daunting, as there are countless alternatives from which to choose, but systematic review of window needs and options can reap long-term rewards.
Review the wall system construction
Determine whether the windows are to be curtain wall, storefront, window wall, or punched windows; the selection will often be determined by the opening sizes and structural requirements for the windows as well as the cost differences between types. Investigate the existing conditions of the surrounding building elements, such as lintels, flashings, and exterior wall materials, to determine if they are watertight. Evaluate what repairs need to be made to surrounding building materials prior to the installation of repaired or new windows.
Select the frame materials and window type
Consider with the architect the pros and cons of each material and window type that can be installed on the building, including aesthetics and warranties. Once a selection has been made, it is important to discuss frame finishes. Today's windows have a variety of available finishes, with a broad color palette, as well as performance characteristics such as fade and scratch resistance.
Consider window performance ratings
Generally, the main criteria for the performance of a window are structural capacity, ventilation, waterproofing, light transmittance, and thermal and acoustic insulating capacities. The manufacturer should be able to provide test results confirming the proposed window meets or exceeds the current standard for each performance criterion. Performance standards—such as American Architectural Manufacturers Association/Window and Door Manufacturers Association/Canadian Standards Association (AAMA/WDMA/CSA) 101/I.S.2/A440-08, North American Fenestration Standard (NAFS)/Specification for Windows, Doors, and Skylights—have been created to assist in the selection of the proper window unit for the type, location, and use. Also, the National Fenestration Rating Council (NFRC) labels guide selection of the proper window relevant to energy compliance.
Check building codes
New and rehabilitated windows must meet code regulations for the performance characteristics that were listed earlier in the article, as well as for fire resistance, emergency egress, energy conservation, and wind resistance. Minimum performance standards and applicable codes vary depending on the authority having jurisdiction (AHJ) over the project. One must seek the architect's guidance on the process. Historic or landmark structures may have additional restrictions on window rehabilitation options. For applicable regulations, check with the local historic preservation commission.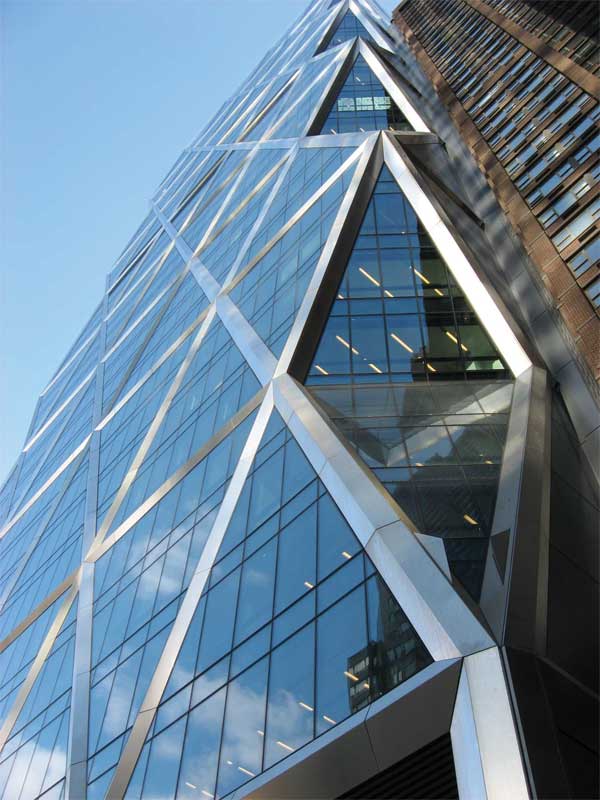 Determine design goals
Selection of new windows provides an opportunity to make more dramatic functional and aesthetic changes to the building envelope. Reconfiguring the fenestration can open up glass area for greater viewing range, improve window operability for better passive ventilation and reduced drafts, and update the overall exterior appearance of the building.
Energy considerations
Windows are the modulators of heat, light, and air. At the perimeter of a building, their effect on the interior environment can be significant. High-performance windows reduce both heating and cooling costs by preventing heat transfer, and they also provide more comfortable surroundings for occupants by stabilizing the temperature and glare throughout the interior space. Some strategies used for the prevention of heat transfer are:
incorporation of thermal barriers;
use of IGUs; and
incorporation of high-performance coatings or inert gases within IGUs.
Installation of higher-insulating windows can mean reductions in both the size and output of heating and cooling systems. While a majority of heating is provided by central HVAC systems in commercial buildings, additional heating is often needed near conventional windows, where heat loss is greatest. Perimeter heating may no longer be necessary in buildings with thermally-efficient windows. Additionally, demand on mechanical systems can be reduced overall due to lower peak heating and cooling loads.
Another reason to consider redesigning windows is to reduce electricity consumption. A window replacement project offers an opportunity, where structurally feasible, to enlarge glass area, admitting more daylight into the building interior. This daylighting, in turn, reduces the need for artificial illumination, enabling some lights at the structure's perimeter to be switched off during the daytime.