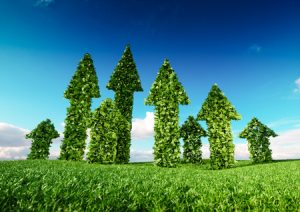 The University of Illinois at Urbana-Champaign and Delta College in Michigan, are the recipients of the 2018 Climate Leadership Awards.
Presented by nonprofit organization Second Nature, in partnership with the U.S. Green Building Council (USGBC), the award recognizes exceptional efforts across the areas of student preparedness, cross-sector collaboration, and climate innovation from colleges and universities actively participating in Second Nature's climate commitments.
"The Climate Leadership Awards provide a meaningful opportunity to celebrate the progress happening through innovative climate action in higher education," said Tim Carter, president of Second Nature. "Highlighting the exceptional successes of these universities and colleges inspires us all to do more, and gives us glimpses into what climate solutions are possible in and through our sector."
This year's winners have shown leadership through practices, partnerships, and initiatives designed to tackle complex climatic challenges of the 21st century. Both institutions implemented a campus-as-a-living-lab approach for sustainability practices, including applying energy efficiency practices in campus infrastructure and advancing research in renewable energy models.
The University of Illinois at Urbana-Champaign's use of power purchase agreements reduces more than 17,000 tons of Carbon dioxide (CO2) annually, while Delta College's implementation of an Energy Optimization Incentive Program in collaboration with its utility provider maximizes conservation and savings.
Both winners also excelled at forging innovative partnerships by engaging with their local businesses, governments, and communities to drive climate action.