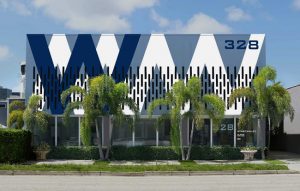 Architectural and planning design studio Winstanley Architects & Planners has opened an office in Miami, Florida. The Miami office is Winstanley's first expansion beyond its Washington, D.C., workshop, launched in 2004.
Winstanley offers planning, architecture, and interior design services, from pre-development concepts to post-occupancy evaluations, for clients in the academic, civic, commercial/mixed-use, hospitality, and residential sectors in North America and the Caribbean.
The diverse scope of Winstanley's practice, work on projects in coastal areas, and expertise in planning and designing environments that serve many needs, enables the firm to contribute to the resilient development and preservation initiatives launched by the City of Miami, which is confronting a rising sea level, growing economic disparity, lack of affordable housing, and underdeveloped public transportation systems.
"The Miami office is the culmination of a professional and creative evolution that has drawn us to projects centered around water—from the design of a boathouse on the Potomac River, floating communities and beach houses, to master plans for water-borne transportation systems, and for communities in the Caribbean," said Michael Winstanley, AIA AICP, Winstanley principal. "This expertise helps us contribute to the resilient development and preservation of coastal environments and to do this well, maintaining a presence in Miami is essential. Of course, beyond the challenges the area faces, this is still the amazing, unique, and eclectic Miami—and we are honored to be here."