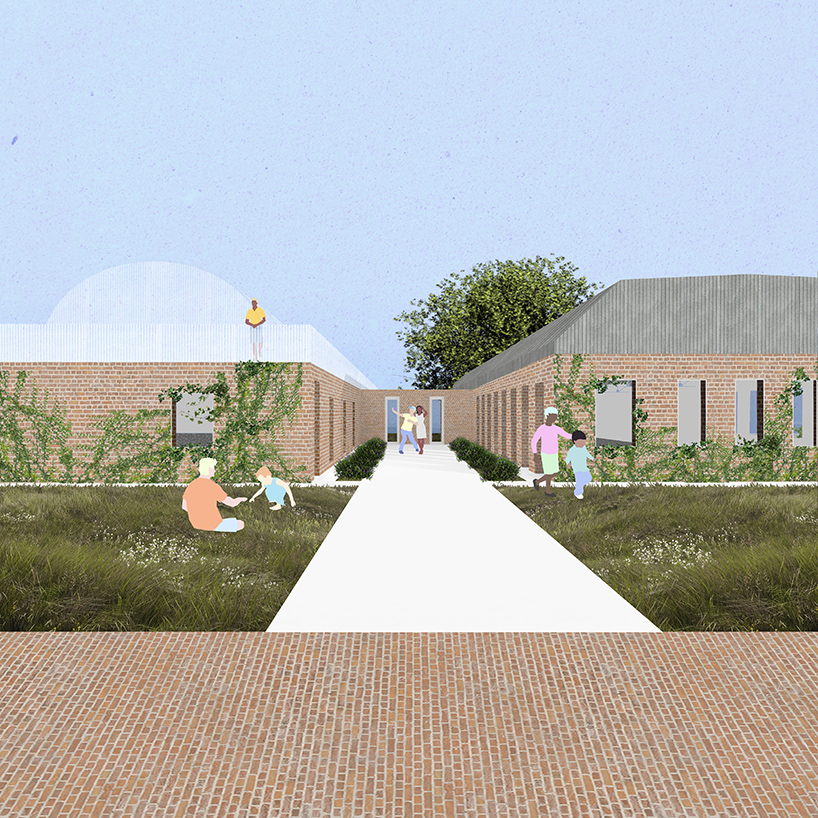 GrowingChange, a youth-centered nonprofit organization based in North Carolina, has teamed up with Massachusetts Institute of Technology (MIT) architecture and planning students to transform decommissioned work camp prisons in the U.S. into agricultural community centers.
Originally operated by the Department of Transportation, these now-closed institutions are scattered in rural areas across the country, while former inmates, who were once forced to build roads and other infrastructure, have been consolidated into new, larger facilities. GrowingChange worked alongside previously incarcerated youth to develop a strategy for adapting these sites in a way that would be beneficial and positive for surrounding communities. The group opted to transform the campuses into agricultural centers, where community members could come together to grow produce and learn practical skills.
Group Project, a student group from MIT, will help the group design and build their first campus renovation in Wagram, North Carolina.
"They see these sites as places where communities can work together to counter a legacy of incarceration by providing clinical support, education, and vocational training as a means to divert youth from the criminal justice [system]," reads a statement from Group Project. "Their goal is to transform these prison sites into sustainable agriculture and community hubs to provide the community with local healthy food options."
Over the past year, GrowingChange and Group Project have worked in tandem to develop a series of proposals for the Wagram site. Group Project has said they will return to the project site this summer with a large group of architecture and planning students to continue this collaborative effort.
To read more, click here.