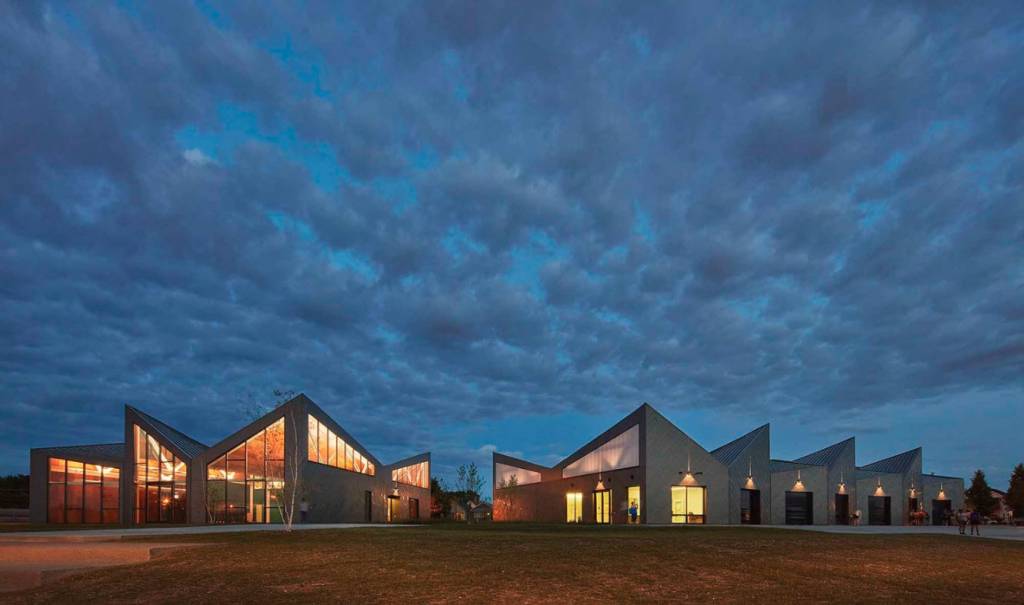 Eleanor Boathouse in Chicago's Bridgeport neighborhood is the last of four new boathouses and river-launches developed by the city's Park District to reclaim the long-neglected Chicago River as a major system of water-based recreation.
"The Chicago River boathouses are part of a new environmentally friendly vision for the city's river," said Jeanne Gang, founding principal of design firm Studio Gang Architects. "By making the riverfront a destination for recreation, anchored by dynamic sustainable architecture, we hope to catalyze long-term stewardship and support of the river's remediation."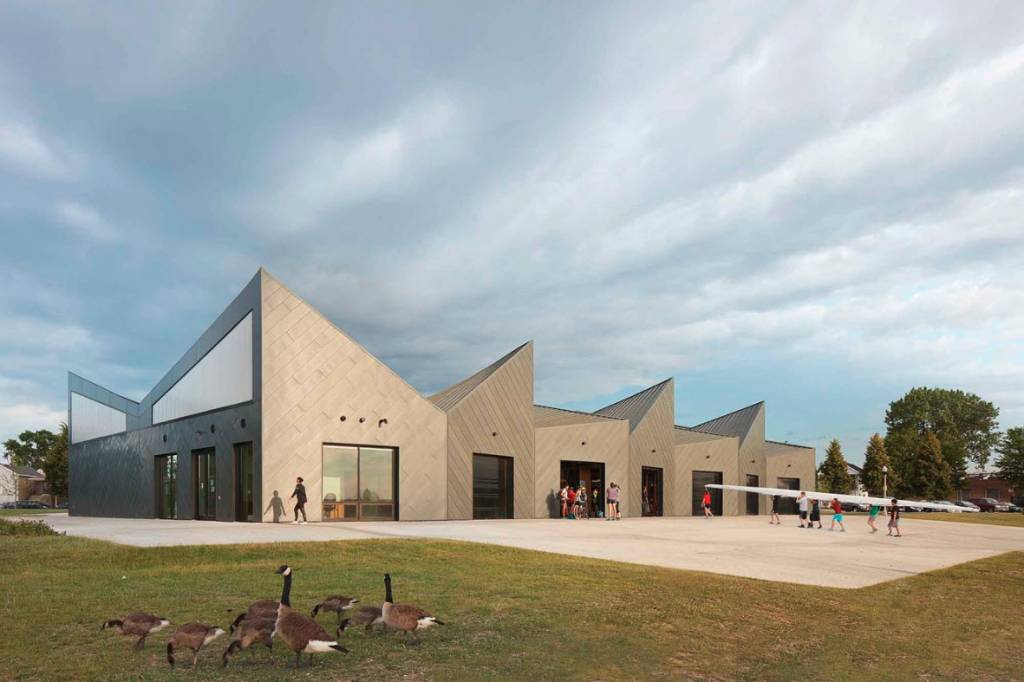 Eleanor Boathouse's uneven, jutting form was designed to reflect the movement of rowing, with alternating roof trusses representing a rising oar's rhythm and motion. Comprised of two buildings—a field house and a boat storage area—the 1765-m2 (19,000-sf) facility features cladding incorporating architectural zinc in both its roof and façade applications. A highly malleable material, zinc suited the structure's unique shape, while also offering strength and longevity. Entirely recyclable, the material carries a potential lifespan of more than 100 years.
"It is a 'full zinc' job with both the façade and the roof," said Ryan Broom of Illinois-based Bennett & Brosseau Roofing, the contractor that performed the installation. "It provides a great quality look and allows more architectural detailing than can be done with many other metals."
The roof of Eleanor Boathouse is covered with approximately 2137 m2 (23,000 sf) of double-lock standing-seam zinc panels, while an additional 929 m2 (10,000 sf) of diagonally installed small-format rectangular zinc tiles were applied to the facility's exterior walls.
Eleanor Boathouse received a Grand Award at the 2018 Metal Architecture Design Awards, as well as a Blue Ribbon from the Friends of the Chicago River Blue Awards program. (The facility was also featured on the cover of the October 2017 issue of The Construction Specifier.)