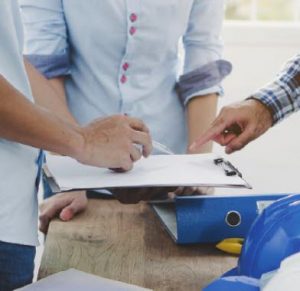 Collaboration continues to blur the lines between traditional job roles in the construction process. Specs 101, a new, six-part virtual series, brought to you by CSI, identifies the various underlying elements of specifications and how they coordinate with other construction documents and the different project team members who write and read them.
Specifications are no longer written exclusively by specifiers. Specs 101 defines how anyone on the project team should write, read, and use specifications throughout the project.
Here, Matt Fochs, CSI's director of learning, practice, and outreach, shares five top ways you and your team can benefit from Specs 101.
Specifications are one of the key construction documents that bridge nearly every project phase and impact all members of the project team. Having an understanding of specs is key to successful project delivery.
Learning how to write specifications takes years, but an understanding of their key elements can be achieved in a few hours.
Whether you are new to the AECO industry or have years of experience, the Specs 101 series guides you through the nomenclature, intent, and processes of specifications, as defined through the collective expertise and experience of CSI member professionals.
Understanding the key concepts and uses of specifications is a fundamental requisite for all construction professionals, and not just the design team—when everyone understands what goes into a spec and how it impacts the project, there is likely to be less chance for confusion or communication errors.
This series marks the first attempt by CSI to clearly and succinctly share the core ideas of specifications that serve as the backbone of many of our certifications, publications, formats, and standards.
Specs 101 is designed for:
new and emerging professionals; and
product representatives.
Visit the learning library at www.csiresources.org to purchase all six modules.