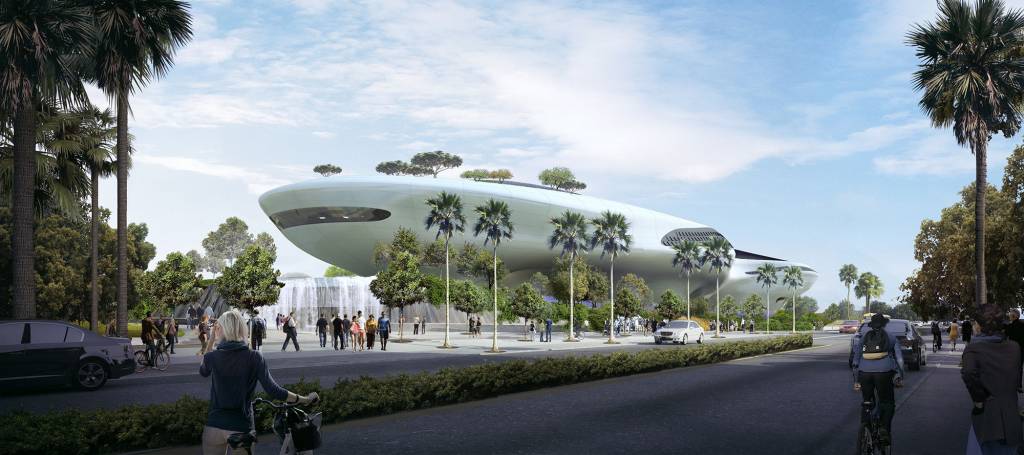 Construction has begun on the Lucas Museum of Narrative Art in Los Angeles, California. Cofounded by Mellody Hobson and Star Wars creator George Lucas, the 27,871-m2 (300,000-sf) facility will celebrate visual storytelling, encouraging visitors to engage with and experience different art forms.
"The focus of the museum is to open up people's imaginations and inspire them to dream beyond what is considered possible," said Lucas. "Narrative art and storytelling stirs our emotions, shapes our aspirations as a society, and is the glue that binds us together around our common beliefs."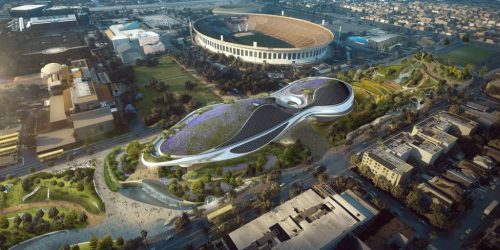 Designed by Ma Yansong of MAD Architects, the nonprofit museum will explore the power of narrative art across all mediums, including painting, illustration, comic art, photography, film, animation, and digital art. Plans for the facility include collection galleries, exhibition spaces, and two state-of-the-art screening theatres. Lucas Museum will also offer educational opportunities, including both hands-on and digital classrooms, as well as a free public research library.
The facility is being constructed at Exposition Park in South Los Angeles on a site currently housing a series of asphalt parking lots. Upon completion, the museum will be surrounded by 11 acres (4.5 ha) of newly developed gardens and park land, designed by LA-based landscape architecture firm Studio-MLA.
"Our goal is to create the world's most inclusive and accessible art museum—a place that brings together people from every walk of life," said Hobson. "We are excited to call Exposition Park home, surrounded by more than 100 elementary and high schools, one of the country's leading universities, as well as three other world-class museums."
The museum is scheduled to open in 2021.
To read more, click here.