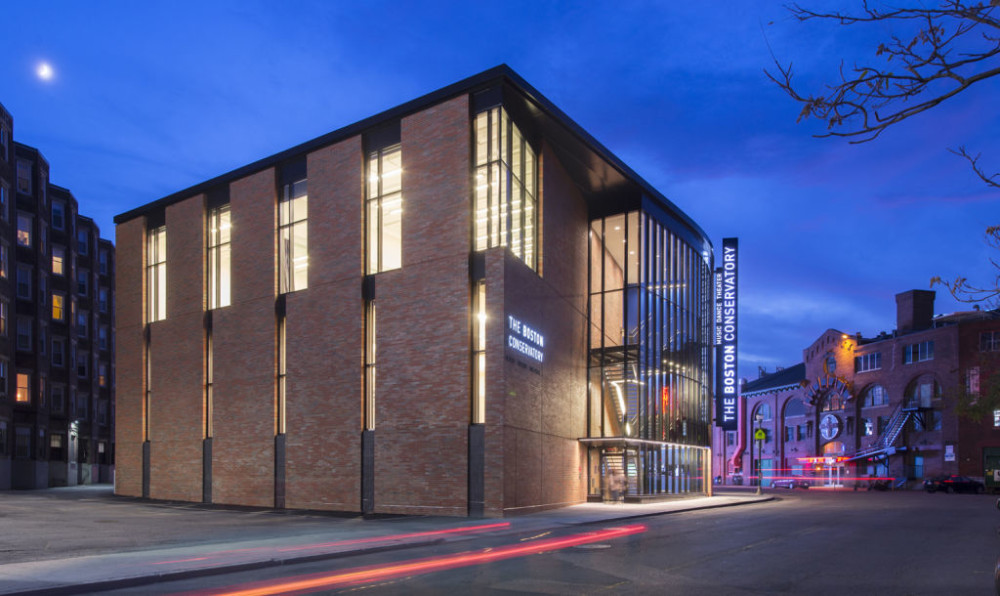 Located in Boston's Fenway neighborhood, The Boston Conservatory's new performance and rehearsal building is celebrating its first anniversary since opening its doors.
The three-story, 1858-m2 (20,000-sf) building is home to a 297-m2 (3200-sf) orchestra rehearsal and performance hall. The country's oldest performing arts conservatory, the facility offers graduate and undergraduate programs in music, dance, and theater, and presents more than 600 performances each year by students, faculty, and guest artists.
To achieve the desired acoustical performance, the school worked closely with the project's architects and a consulting firm specializing in acoustical systems. The specifications required the installation of acoustical equipment in 17 individual practice spaces, two dance studios, multipurpose rooms, and teaching studios. Moreover, the design team worked to achieve sound isolation between these areas.
"The new studio building is a quantum leap forward in improving the creative environment for our musicians, actors, and dancers," said Richard Ortner, president of The Boston Conservatory. "Its prominent location is already enhancing the visibility of our school. [The consultant's] acoustical design has allowed us to benefit from our busy urban location, while housing one of the finest orchestra rehearsal halls in Boston, right alongside percussion practice rooms, dance studios, and classrooms."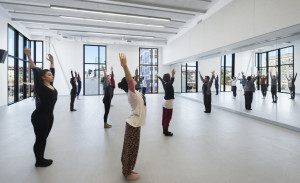 Given the building's proximity to the Massachusetts Turnpike, which comprises an active commuter rail line, several busy bus routes, and the Boston Red Sox's Fenway Park, the project faced numerous acoustical challenges in terms of containing sound and also keeping it out.
In particular, the rehearsal hall—featuring 7.5-m (24-ft) ceilings and a floor area that fits more than 100 orchestra members—required careful design consideration to ensure exterior noise was rendered inaudible. In addition, the design called for isolating the hall from adjacent spaces, including the dance studios located above it.
Featuring a combination of sound diffusion and absorption treatments, the room finishes throughout the conservatory helped provide the right combination of reverberation and envelopment on one hand, and clarity and articulation on the other, all of which are properties desired by musicians in a rehearsal environment.