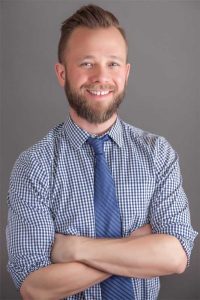 TO BE SPECIFIC
By Matthew Switzer
CSI director of marketing and communications Matthew Switzer interviewed Michael Riscica, AIA, founder of YoungArchitect.com, about the state of the construction industry, and especially how Riscicia uses his online-based platform to help architects successfully pass the tests for licensure and beyond. Here are the top three takeaways from that conversation. The entire interview can be read at CSIResources.org.
Tell me about how and why you started YoungArchitect.com.
I got my architecture license in 2013. When I started the process, it was nothing like what I was led to believe it would be. I was told it was going to take about six months and was maybe a 200-hour project. It ended up being a four-and-a-half-year-long project, which took well over 2000 hours. So as soon as I was done with my exams, I said, 'This is not what you guys told me it would be.' No one was really talking about the architect exam from a practical point of view, so I got online and just started ranting and raving and blogging about how I study for my exams, how I passed the test, my thoughts about the profession, and where I think everything is going. It ended up taking off like a rocket.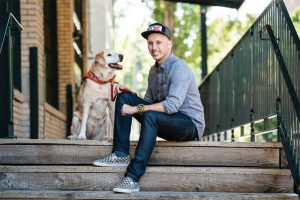 So it resonated?
It resonated with a lot of people. Architecture is highly collaborative. However, the architect exam process is self-guided with no clear deadlines. So I created a whole program that helps people get started with their exams. It teaches them how to train themselves.
What about your experience with the CDT?
I loved studying for the test. One thing I really like about the CDT compared to the architect exam is it is well-organized. The Project Delivery Practice Guide looks at it from many different perspectives. One of the things with the architect exam is we are always looking at it from the architect's perspective and that just gets eliminated right out of the gate with the CDT, as you are looking at it from the owner's point of view, the contractor's, the engineer's, the product rep's, the manufacturer's, and you are getting all the different rules and responsibilities and relationships and really seeing that through.
When you get done with the CDT, you can actually apply what you have learned in your day-to-day life.
Absolutely. I do not think anyone should be working in the AEC industry without having this knowledge. We need to understand the roles, relationships, and responsibilities between all the different players at the table.
What value can younger professionals get out of an organization like CSI?
I think CSI has been more forward-thinking than other organizations that have focused on what is happening now and what happened 25 years ago. I like to look into the future. I feel like CSI, from all of my interactions with this organization, has always welcomed me with open arms, embracing me and the changing industry, and really acknowledging it.
Matthew Switzer is CSI's director of marketing and communications. He can be reached at mswitzer@csinet.org.