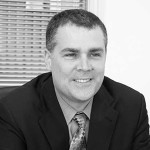 INSIDE CSI
Walter T. Marlowe, PE, CSI, CAE
One of the four core values in CSI's strategic plan is advancing education. Helping our members understand building information and communicating this data clearly, concisely, correctly, and completely is at the center of CSI's efforts. Our members have been ramping up our activities to meet today's challenges. Already this year, two great in-person events worked toward this primary goal.
In March, the CSI Academies Conference brought together more than 100 professionals in San Diego to share the association's best practices in product representation, contract administration, and specifying. CSI looks forward to continuing the Academies next spring in Indianapolis, as well as through a new customizable onsite-training program that delivers individual sessions from the event to companies and firms in tailored presentations designed to fit their specific education needs.
For more than 60 years, CSI has focused on improving construction communication between architects, specifiers, product representatives, and others to save money, time, and stress for all parties. Now, companies experience the benefits of CSI's Academies without the hassle and cost of employee travel. For more information on this program, contact the association's director of professional development, Erica Smedley Cox, or visit www.csinet.org/academies.
The CSI Master Specifiers Retreat, held in Tucson in March, produced high-level, intimate discussions among the building product professionals and specifiers, between a slate of robust education sessions. More than 70 highly experienced specifiers and building product professionals came together to discuss key industry opportunities, such as:
integrated practice;
building information modeling (BIM);
sustainability; and
risk reduction.
Information was also shared about new building products addressing the high-performance demands of today's facilities, and the desire to improve performance in existing buildings. The participants were able to forge new relationships, strengthen existing ones, and gain industry knowledge to share with their organizations. The next retreat will be held in January on Amelia Island, Florida. CSI is now accepting applications from building product manufacturers at www.csinet.org/MSR. Specifiers will be invited to apply in the fall.
CSI's promise of education and professional collaboration will continue at Construct 2013 & The CSI Annual Convention in September. Design/construction professionals from across the country are already making plans to join their CSI colleagues in Nashville. (If you don't believe me, ask the CSI members on Twitter about their thoughts on line-dancing!) These four days of education sessions, cutting-edge building product solutions, and relationship-building opportunities will be invaluable. (Visit www.constructshow.com.)
These are only three of the national, regional, chapter, and online education opportunities offered by CSI. Take advantage of our unique professional development today!
Walter T. Marlowe, PE, CSI, CAE, is the executive director/CEO of the Construction Specifications Institute (CSI). He can be contacted via e-mail at wmarlowe@csinet.org.