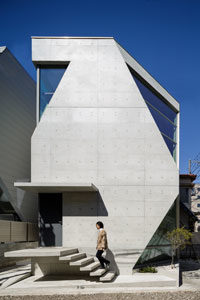 The American Concrete Institute (ACI) is seeking project submissions for its fourth annual Excellence in Concrete Construction Awards. The global competition is open to those who have won awards at a local level through a sponsoring ACI chapter or have otherwise been nominated by an ACI international partner.
The Excellence Awards recognize creative and innovative concrete projects from around the world. Entries can be submitted in the following categories:
low-rise buildings;
mid-rise buildings;
high-rise buildings;
infrastructure;
repair/restoration; and
decorative concrete.
The deadline for submission is April 2. The winning projects will be announced at the ACI Concrete Convention & Exposition on October 15 in Las Vegas. For more information, click here.
To read about last year's winning projects, click here.
ACI recently announced its individual members now receive free digital access to the Institute's practices, including all guides and reports. To learn more update member benefits, click here.