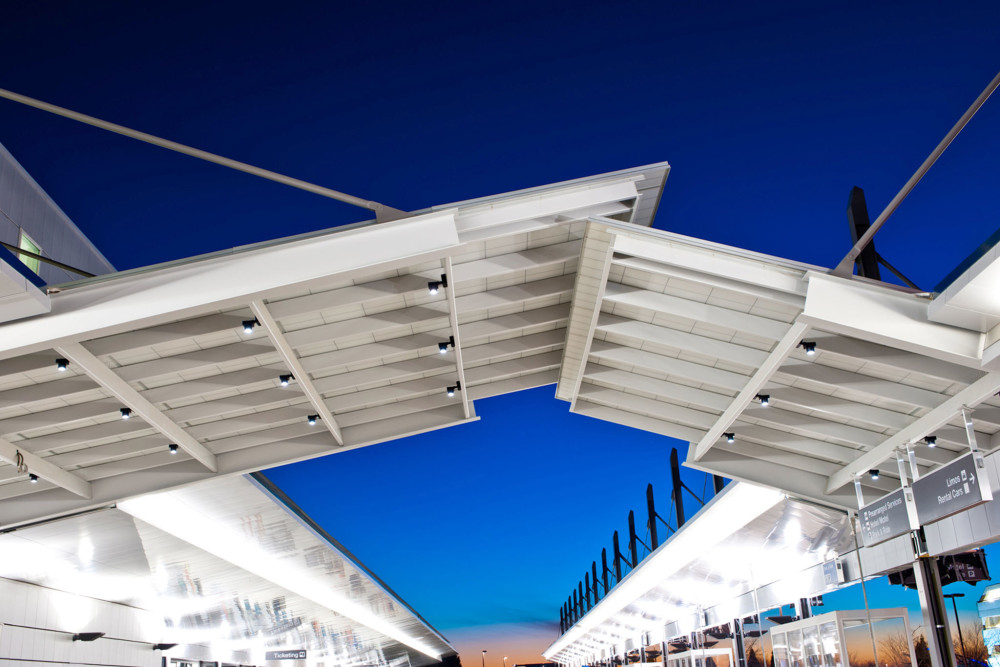 Raleigh-Durham International Airport in Morrisville, North Carolina, has been serving travelers since 1938. To help modernize its aging Terminal 1, though, it underwent major work that included the specification of proprietary metal wall panel products. This meant ripping out the old single skin and adding new material before installing more than 3066 m2 (33,000 sf) of panels.
"We used custom modules for this project that all had to be sequenced and laid out," said Mike Russo of SPS Corp., the installer on the project. "The installation took about five months and the result was a modern, appealing aesthetic."
The humidity of North Carolina was one of the factors the design team, led by Pearce, Brinkley, Cease + Lee (Clark Nexsen), took into account when specifying materials.
The metal wall panels—which are 100 percent recyclable and contain recycled material—help provide thermal efficiency and moisture control in a single panelized component. The insulated panels comprise factory foamed-in-place cores, which help minimize insulation gaps, along with thermal breaks between the faces and liners. The vertical panels chosen for this project can be integrated with wall components, helping create an integrated, high-performance system. In addition, the lightweight, insulated metal panels feature concealed fasteners and are designed with double tongue-and-groove joinery.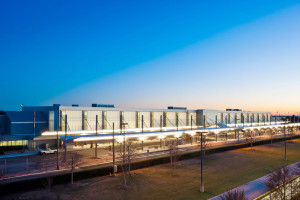 Overall, the high-performance panels help to minimize HVAC costs, while its single-component construction eliminates the need for air barriers, gypsum sheathing, vapor barriers, and other parts of a traditional multi-component wall system.
Some of the metal wall panels specified for this project have environmental product declarations (EPDs) certified by UL Environment, an independent safety science company. EPDs offer a comprehensive report documenting the ways in which a product impacts the environment throughout its lifecycle. EPDs can also help a project achieve Leadership in Energy & Environmental Design (LEED) certification.