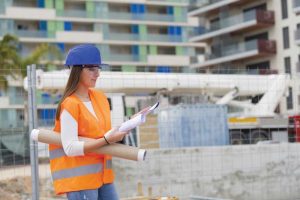 As a woman who spent her career in the glazing contractor industry for 42 years, my most memorable 'mentor' was a 13-year-old girl who attended an eighth-grade career week session at a local middle school where I was invited to participate years ago.
My assignment was to share information about my career in the construction industry, specifically emphasizing all the different occupation possibilities, from excavation to building completion. Since this program had every occupation imaginable participating and dressed in their uniforms, from flight attendants to firefighters, I was given some instruction by the program's coordinator to 'look the part.' I arrived in the classroom with a roll of drawings for a three-story apartment building under my arm and dressed in jeans, work boots and, of course, a hard hat and safety vest. Since most of the students in this session were boys, they were surprised I wasn't a man.
I rolled out the set of plans, showed them floor plans and how they were necessary so the building could be constructed correctly, and then shared information of all the construction teams who were required to make this plan a reality—from excavation to erection—and all the tradespeople who made this building a reality. Although I only had 20 minutes per group of students to do each presentation, they asked some great questions on what they needed to do to learn how to be in the trades.
After the day was over, the coordinator informed all the career week volunteers the students would all be writing thank you notes to each presenter they met with, and those notes would be mailed to us in a couple of days.
Now, some may be wondering, what does this have to do with who was one of my 'mentors?' I received a lot of letters; however, the thank you note that had the biggest impact on me was from a 13-year-old girl who told me how much she loved my presentation because I was a woman in construction. She went on to tell me she wanted to be carpenter because she loved working with her hands and making things. She said she had been telling her parents this is something she really liked. They told her that "girls don't do this kind of work." In her note, she wrote that because she met me, she now could tell her parents, "Yes, they do! Girls can work in construction."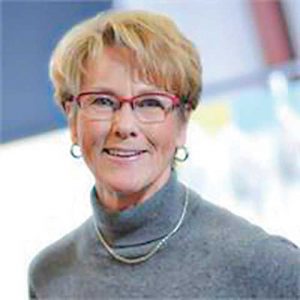 This young girl's thank you note inspired me. She 'mentored' me by showing how we're examples to others, especially the young people who are trying to find a career they love.
Since that time, and before I retired, I continued to make classroom visits talking about various careers in the construction world… and I loved every minute.