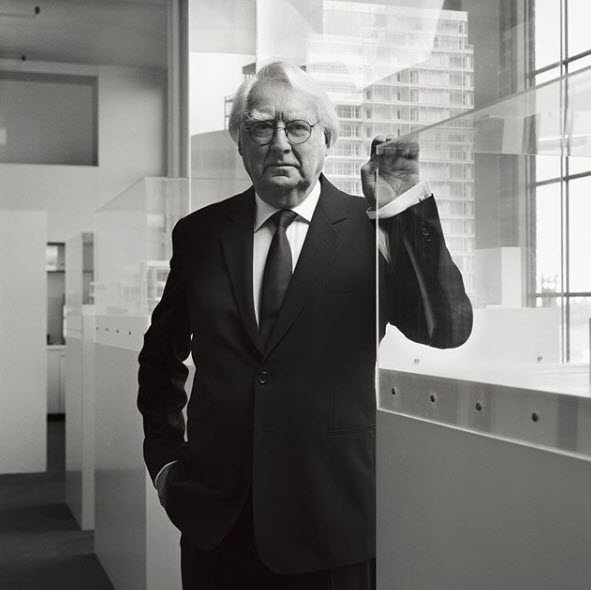 Richard Meier & Partners Architects has announced founder Richard Meier has stepped down from leadership at the architecture firm following months of sexual harassment allegations.
According to an article by the New York Times, Meier was accused of sexual harassment by five women, four being former employees, in March. The allegations initially led to him to taking a six-month leave of absence. Meier has now been permanently replaced by architect Bernard Karpf.
"Founder Richard Meier will step back from day-to-day activities and support the leadership transition of the firm he founded in 1963," the firm's statement said. "He will remain available to colleagues and clients who seek his vast experience and counsel. The firm will maintain and develop the rigorous design philosophy that Richard pioneered."
Karpf joined Richard Meier & Partners in 1988 and has served as a design leader in the New York office since 2001.
"It is an honor to lead this talented team as we build upon the body of work we have created over a half-century," said Karpf. "Richard's vision has produced a unique architectural design language that is instantly recognizable and internationally celebrated. I am committed to support both the New York and Los Angeles offices as we continue to evolve and grow."
The company is engaging professional advisors to facilitate the transition and expects to develop its strategy within the next year.