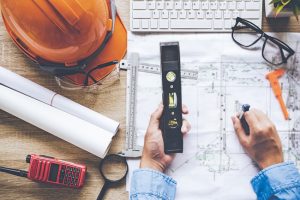 In an effort to assist architecture firms with navigating adverse business conditions, the American Institute of Architects (AIA) is releasing a new resource, the Architect's Guide to Business Continuity.
"Firms across the country are facing pressures from all sides—from transitioning offices to teleworking models, to work stoppages, to repositioning their businesses to adapt to changing client needs," said AIA's CEO Robert Ivy, FAIA. "This guide is meant to help firms be nimble during any kind of disruption, whether environmental or manmade. It also should support them in making informed decisions during economic uncertainties so they can be best poised to address the future."
The guide provides firm leaders with insights into managing staff, premises, technology, information, supply chains, stakeholders, and reputation, so the company can continue to provide services, generate revenue, and reduce the consequences of business interruption.
Additionally, it provides insight on business aspects unique to building industry professions to help firms become aware of potential vulnerabilities to their practice and offers considerations for expanding resilient design services. It also builds on best practices and incorporates lessons learned from firms adversely impacted during previous events.