Making up for some areas of weakness at the start of 2017, the American Institute of Architects' (AIA's) Architecture Billings Index (ABI) displayed slight growth in February. The index reflects the nine- to 12-month lead time between architecture billings and construction spending, with any score greater than 50 indicating an increase in architecture billings and any lower score indicating a decrease.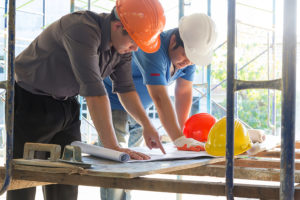 In February, the ABI indicates:
the score for the month increased to 50.7 from 49.5 in January;
the new projects inquiry index increased to 61.5 from January's 60; and
the new design contracts index increased to 54.7 from 52.1 the month before.
This is in addition to regional and sector-based categories, which are calculated as three-month moving averages rather than monthly numbers like those above.
Regional averages weighed in at:
52.4 for the Midwest;
50.5 for the South;
50 for the Northeast; and
47.5 for the West.
Finally, specific sectors performed as follows:
institutional scored 51.8;
multi-family residential scored 49.3;
mixed-practice scored 49.2; and
commercial/industrial scored 48.9.
"The sluggish start to the new year in architecture firm billings should give way to stronger design activity as the year progresses," says Kermit Baker, Hon. AIA, PhD, AIA's chief economist. "New project inquiries have been very strong through the first two months of the year, and in February new design contracts at architecture firms posted their largest monthly gain in over two years."
Produced by the AIA Economics and Market Research Group, the ABI is derived from a monthly survey on the increase, decrease, or consistency of billings, which is sent to firms owned by AIA members.