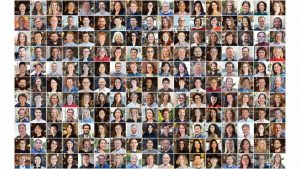 The board of directors and the strategic council of the American Institute of Architects (AIA) have bestowed Mithun with the 2023 AIA Architecture Firm Award, the highest honor from the institute recognizing a firm that has consistently produced distinguished architecture for at least a decade.
Mithun, founded by University of Washington Professor Omer Mithun in 1949, is an integrated design firm geared to achieving positive change through its holistic, interdisciplinary pursuit of architecture. At its founding, Mithun emerged as an award-winning firm producing mid-century modern work across the Pacific northwest.
True to Omer Mithun's curious spirit, the firm engaged in early explorations in passive solar design. Today, the firm has additional offices in San Francisco and Los Angeles, but its 180 professionals espouse a "one studio, three doors" spirit as they advance Mithun's mission: "design for positive change."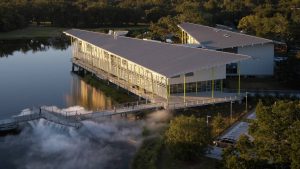 With a deep belief in design's ability to change people's lives and connect them deeply to a place, the firm embraces its 70-year-old history of excellence but remains committed to addressing today's critical challenges. In doing so, Mithun carefully balances three crucial outcomes of a successful modern architecture practice: beautiful design, an eager embrace of sustainability leadership, and commitment to the social contract.
Mithun has remained at the forefront of the sustainable design movement since the 1990s and was among the earliest signatories to the AIA 2030 Commitment. Mithun's portfolio includes seven projects winning the AIA Committee on the Environment (COTE) Top Ten Plus Awards, 11 net-zero energy buildings, and four Living Building Challenge-targeted buildings. In addition, its sustainability research is shared widely with the profession through countless presentations and publications, as well as various design tools.