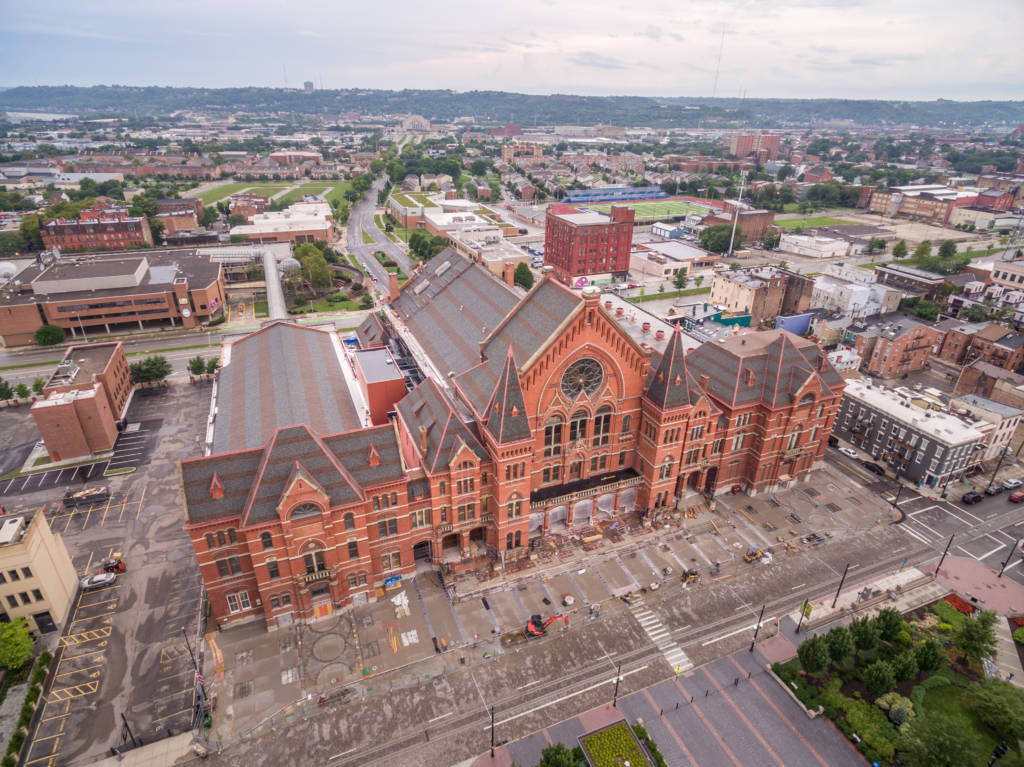 A slate look-alike and green roof were among the winners of this year's Asphalt Roofing Manufacturers Association's (ARMA) Quality Asphalt Roofing Case-study (QARC) Awards.
Imbus Roofing took the top prize this year, winning the Gold QARC Award for its new roof installation on the 20,903-m2 (225,000-sf), 139-year-old Cincinnati Music Hall. The Kentucky-based contractor installed designer asphalt shingles to replicate the historic building's slate tile roof, while also providing crucial durability against Cincinnati's tough climate.
Reliant Roofing received Silver for its completion of Topsail Residence in Ponte Vedra, Florida. The high-performance, 985-m2 (10,600-sf) shingle installation provided occupants with a durable, shingle roofing system, capable of withstanding high-winds.
Finally, the Bronze Award was given to New Jersey's Thomas Company for its low-slope installation on the Museum of the American Revolution in Philadelphia. Designed to achieve Leadership in Energy and Environmental Design (LEED) Gold certification, the system includes a high-quality modified bitumen (mod-bit) roof membrane, which will both prevent water penetration and create a more stable surface for the facility's vegetative roof.
"This year's submissions demonstrated asphalt's ability to provide a durable and reliable roofing system against harsh weather while simultaneously offering an array of beautiful colors, designs and installation options," said Ralph Vasami, ARMA's acting executive vice president. "These projects are true examples of what asphalt roofing can offer commercial businesses and private homeowners alike."
This year's honorable mentions include:
ARMA is now accepting submissions for its 2019 awards campaign. For more information, click here.
To check out previous award winners, click here.