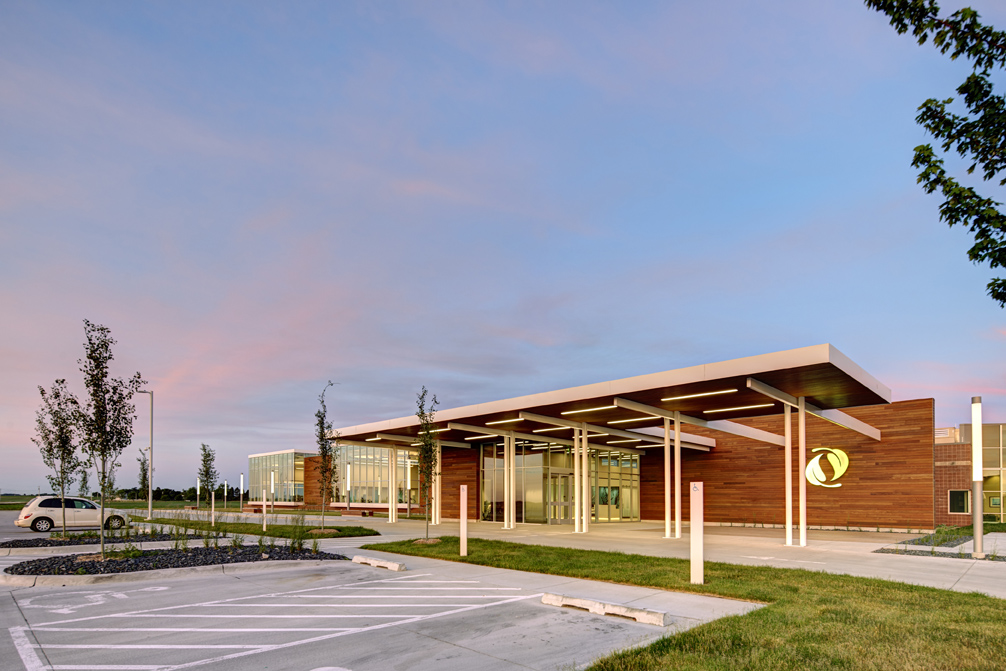 Seven projects designed to help solve aesthetic, civic, urban, and social problems while also being functional and sustainable have been honored with Healthcare Design Awards by the American Institute of Architects (AIA) Academy of Architecture for Health (AAH).
The annual awards were distributed at the AIA AAH/American College of Healthcare Architects (ACHA) Summer Leadership Summit in Chicago.
Story County Medical Center Outpatient Unit Expansion in Nevada, Iowa, was among the winners in the Category A Built group. Designed by INVISION Architecture, the facility consolidates all outpatient services (i.e. primary care, therapy, and rehabilitation) into one building. The design team was praised for incorporating patient-first concepts, such as natural lighting and interior terracotta facades with a focus on health and wellness. Additionally, the design is adaptable to accommodate future growth.
"An excellent functional plan using 'on-stage, off-stage' concept for clinics, and direct way-finding for patients," said the jury. "An appropriate and inviting shift to wellness for a small community that says, 'the highest quality care is delivered here.'"
Lucile Packard Children's Hospital Stanford in Palo Alto, California, was recognized in the Category B Built group. The facility, which was designed by Perkins+Will and HGA Architects and Engineers, was praised for its holistic and family-focused design, which includes outdoor gardens and terraces, as well as biophilic design elements in materials, art, and wayfinding. The hospital also recently achieved Leadership in Energy and Environmental Design (LEED) certification under the U.S. Green Building Council (USGBC).
"This children's hospital focuses on the user's experience, with a comforting organic richness of spaces, a deep integration with nature with biophilic forms, and clear environmental partnership," read the jury statement.
The planned Playa Vista Physician Office & Urgent Care at Cedars-Sinai in California, designed by ZGF Architects, was the sole winner in the Category C Renovations/Remodels grouping. The 2929-m2 (31,532-sf) project prototypes a new model of community-based care for the hospital, complete with a design that reflects the culture and aesthetic of its surrounding Silicon Beach neighborhood.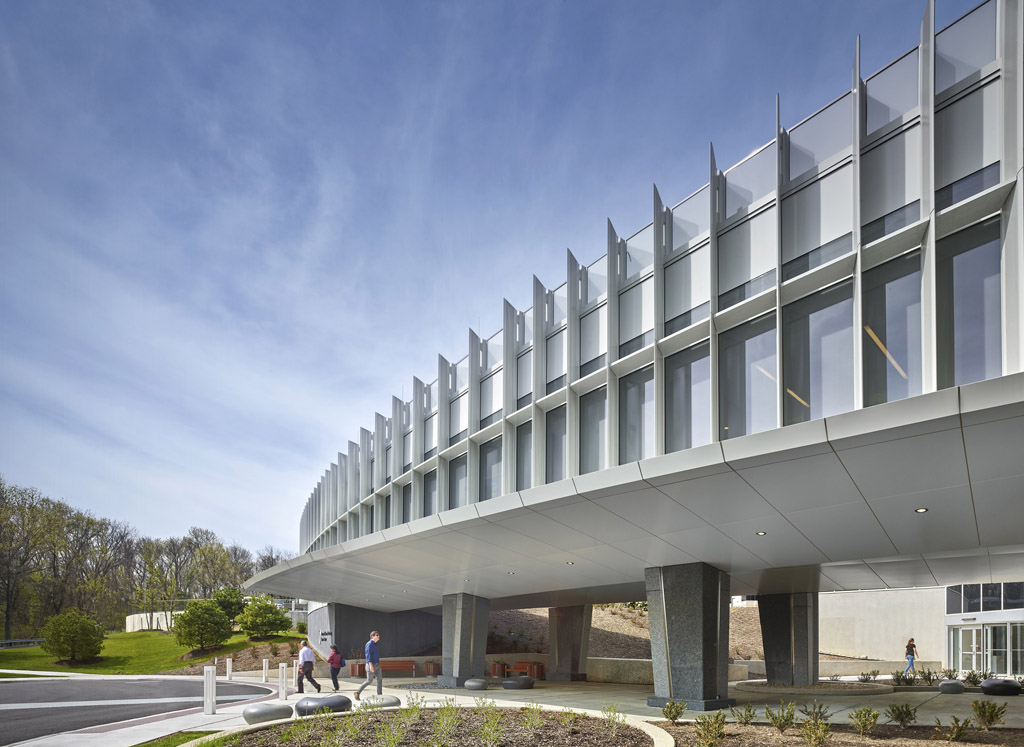 Eastside Health Clinic in Portland, Oregon, was also the only winning project in the Category D Unbuilt group. Slated for completion in late 2018, plans for the Ankrom Moisan Architects-designed six-story mixed-use building include a healthcare facility, retail space, 34 transitional housing studios, 10 palliative care rooms, 118 single rooms, and 12 respite care beds.
Other winners include:
Category A Built:
Category B Built:
To read more about the winning projects, click here.